Eating Healthy Through the Holidays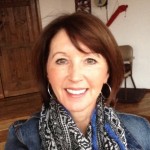 By Karen Hoyt

·

December 18, 2017
It's already started. The candy bowl is full at the doctor's office. Your community center has a cookie exchange. Everyone is baking and sharing goodies. Even the bank has candy canes out. I'm surrounded by sugar! I remember during my hep C treatment when every meeting was another round of sweets. My liver was working hard to survive. I learned a few things and hope these tips will help you through any stage of liver disease.
Don't starve yourself
One popular trend is to stop eating in order to avoid junk. You can't go "cold turkey" on foods. It will backfire on you. Imagine walking past the buffet with sugary, salty, processed food. Your stomach growls and you stuff your piehole. Later, your brain and body feel the hit.
Start every day right
Eat a healthy breakfast. That way, you will be less likely to binge on junk. Foods that are high in protein will help your body to feel more satisfied all day. That means less cravings. Choosing something higher in fiber help you fill up faster. Your snacking will be more balanced if don't head to an event when you're starving.
Keep good stuff with you
It's hard to convince a woman with a homemade bag of granola to eat a chocolate cupcake. Especially if the cupcake was store bought and leaves a greasy taste in her mouth. I'm always glad I am eating a sweet snack of my own making. I know what ingredients are in it and am proud of my choices.
Start a trend
Veggie trays are fairly popular. Still, they're not the first thing you think of when someone asks you to bring a side dish. A colorful plate of carrots, broccoli, and celery sticks brighten up any table. Serve them with plain yogurt. You can go fancy with a low sodium hummus to make a big hit. Last year, at one event, a friend brought hummus with some all natural cacoa stirred in. By adding stevia, it was almost like a dessert!
Eat your favorites
Some beloved foods are made once a year. I look forward to batches of homemade caramel corn. My sisters cinnamon rolls simply must be savored during the Christmas season. I make room to enjoy a serving of cornbread dressing too.
Save it for last
By filling up on veggies, you're smart. You've avoided the heavier desserts and rich foods at the beginning of your meal. go for it. It's tragic to wait until you're fairly full to go for the goodies. Many times, I have gone back for that one item only to find that it's all gone! Now, I go ahead a snag it first. By having a serving on my plate, I can slowly savor every bite.
I love the smells of good food during the holidays. Enjoying them with friends and family is fun. By using these tips, you can have a great time while eating healthy through the holiday season. Your body will thank you!