Ask the Advocate: Stories of Hep C Discrimination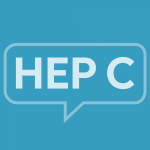 By Editorial Team

·

October 14, 2019
Sadly, there are many myths and misconceptions out there about hepatitis C. Some people assume that hep C can only be spread through drug use (not true!), where others believe that it can be spread through casual contact, like hugs or shaking hands (also not true!). Due to these misconceptions, unfortunately, many patients face stigma and judgement for having hepatitis C.
Here at HepatitisC.net, we want to tackle this stigma, as well as bring awareness to the realities of life with hep C. To better understand our community's experiences, we asked our advocates to share how hepatitis C has led to discrimination in their lives. Check-out their responses, or comment below to share your own story.
From Connie
"I was applying for a job after my diagnosis. I knew the owner of this company; He knew I had been diagnosed with hepatitis C. He asked me if any of his customers or employees could "catch the disease from me". I felt hurt, but instead of being angry, I was able to educate him on the facts of how hepatitis C is transmitted. I didn't get the job, and though I can't prove it, it made me wonder if having hepatitis C had anything to do with it. It turned out okay, since I was able to find something better, and I was able to share the facts about hepatitis C."
From Daryl
"My experiences with stigma/discrimination were always in healthcare settings, like hospitals and clinics.The worst experience was, unfortunately, more recent and was as I was being discharged from a five-day hospital stay. I asked the doctor about pain management, and their curt response was along the lines of "stay off the street". In some context, it is sound advice, given the toxic drugs sold on the street now, but that would assume I was considering that as an option. I was stunned, and given their tone, I had no doubt about them thinking I was a drug-seeker. This was an inexcusable way to deal with a patient. One story that a peer shared with me illustrated just how painful and damaging discrimination can be, when a woman who worked in a clinic where hep c was treated heard the derogatory comments about their patients (people with hep C). She, herself, was diagnosed and was not about to disclose her status or seek care from her colleagues. She was considering seeking employment elsewhere. This struck me and illustrates why so few ever disclose their hep C status."
From Karen
"My first experience with discrimination was at the hospital were I was diagnosed. In the emergency room, I was yellow and swollen. My brain was very confused because of hepatic encephalopathy. I know now that my actions and words were pretty far out there. For instance, I kept getting out of bed and trying to leave. The staff kept asking me how long since I had been sober, and then they wanted to know what kind of drugs I was taking. I kept insisting that I didn't drink or do drugs. They left me in the hall. I was too sick to really understand. I'm glad my family got there and spoke up for me. I worry about people who have no one to understand. I am also concerned about the family members who have to be our advocates when we're stigmatized, because they feel it too."
From Kim
"I experienced a form of discrimination at my business back in 2010. After learning I was now stage 4, I made the decision to share my story and that of my mother to anyone I knew. So, I printed up two pages of how I was diagnosed, the loss of my mother, and the details of hepatitis C so my customers, mailman, UPS delivery driver, and anyone who stepped foot into my company could learn about it. There was one customer that once he started reading my story, made a horrible decision to act out his fear of me and hep C. He would come into the shop, set his parts on the counter, and as I approached, he would step clear back to the door as if I could breathe on to him and spread it. It hurt me deeply. This went on for several months. Until one day, he came in and stood at the counter as I approached. Waiting for him to back away as I approached, he remained in place standing there. I was shocked. He then asked if he could come on the other side of the counter. Shocked and stunned, I accepted. He gave me the biggest hug, almost dropping me to my knees in shock. He told me he was ashamed of himself and the way he acted all these months. He said he finally got through my whole story and understood now how and what hepatitis C was. He thanked me for sharing my story and then told me that because of me and bringing awareness about getting tested, he got tested. He too was diagnosed with hep C. As we stood and shared a few tears that day, I learned that had I stepped out of my comfort zone, this man could have potentially died of hep C not being aware of it."
From Rick
"In school, at work, and in social situations, discrimination has reared its head in many ways over my life. Since I'm a vertical transmission, I went through high school with hep C, and a lot of the way teachers, parents, and faculty approached the topic was by excluding me from things whenever possible. I wasn't allowed to be on sports teams or PE, albeit it was a proactive measure, but one which ensured most teachers were aware of my situation. One teacher had me sit outside for a month in his class, because I was coughing. At work, my illness was used against me, planning meetings when I had doctors appointments, or exploiting my symptoms in an attempt to terminate me. And last year I wrote about an incident on a plane, which was jarring, especially considering I'd just come from an advocacy conference. How I responded to each situation was vastly different: In high school, I didn't have options, I had to grin and bear it. At work, It was a matter of using FMLA and reaching out to HR, the union and doctors for support. Lastly, when the airline pulled me off the plane, I complained on Twitter, highlighted the issues as best I could, hoping that maybe this could help be a chance to help others learn about hep C. I wrote an article about it as well, to encourage others to talk about their personal experiences with stigma and discrimination. Because the first step in confronting stigma and discrimination is confronting and addressing it when and where it happens."
Editor's Note: Are you afraid to talk about your hepatitis C? Some people want to learn more about hep C, but also want to keep their diagnosis private. At HepatitisC.net, there are ways to get information and connect with others, without revealing your identity. Click here to learn more about how to talk about hep C anonymously.
This article represents the opinions, thoughts, and experiences of the author; none of this content has been paid for by any advertiser. The HepatitisC.net team does not recommend or endorse any products or treatments discussed herein. Learn more about how we maintain editorial integrity here.