Different Ways of Approaching Care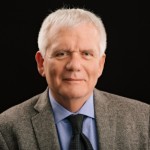 By Daryl Luster

·

May 15, 2018
There is no one path or model for hep C care that is absolutely the best, and like so many things, it's subjective-depending on the lens/perspective. It is arrogant to assume that any single way of providing care, in its many forms, is the only or best model of care.
No one-size-fits-all solution
In my work, I have been exposed to several differing views and approaches, as you would expect in almost any field of endeavour. Some look to be very good indeed, especially for specific populations and are appropriate in recognizing the context of the population they aim to serve. I may sound a little wordy and I apologize because I spend a lot of time around people who talk and write in that way. The public health population approach to health may bleed into my narrative at times despite efforts not to sound that way, or always think in that way.
In recent years I have had the opportunity of spending time in the Indigenous community. As I've learned about their approach which is, in many ways, closer to my own beliefs about care not being one single thing (disease) and the eradication of the disease being the sole purpose of care. This is mostly a western approach to health, which is not the Indigenous (Aboriginal) ways of health and wellness.
Caring for the whole person
The idea of "Two Voices" is explained as a kind of hybrid in care, meaning the voices of Indigenous and Western approaches to health and wellness of the whole person to include the spirit of the person.
Having programs and models of care which both observes and respects both of these "Two Voices" is seen as ideal path by many Indigenous communities. Many of these communities are isolated from the mainstream society both geographically and culturally, not to mention the economic disparities that exist in many places. Another important piece is that any interaction between the Western models of care and Indigenous communities needs to be observant of cultural differences and be appropriate and ethical as determined from the Indigenous perspective. No one-size-fits-all approach is seen as appropriate either, just as we see in Western-style medicinal care. To suggest that the current model of care in Western approaches is very sensitive to the hep C community is wrong in my view. There is much we can learn from the Indigenous approach to care for all people. The great opportunity exists for shifts in how care is provided for all.
Integrating support in care & treatment
Another important approach in the broader hep c community is peer support and navigation. In my experience, the value of peer support is no different in the Indigenous context. This is no surprise to me. Afterall, despite our differences, we are all people. We can all benefit from efforts to build on our experience and continued research and developments led by the people affected — you and me — the peers.
Identifying the individuals who are best suited, training and upgrading of knowledge and skills is at the core in my opinion and they are shared by many others. The value in lived experience when supporting any population is immense and not a new idea, but is critical that we in community, with support from others, develop the programming and be involved in ways beyond simply sharing our story and then being led by those who will define our role and place in this important work.

This article represents the opinions, thoughts, and experiences of the author; none of this content has been paid for by any advertiser. The HepatitisC.net team does not recommend or endorse any products or treatments discussed herein. Learn more about how we maintain editorial integrity
here
.