The Day I Was Diagnosed…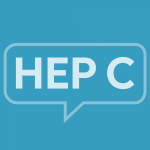 By Editorial Team

·

March 8, 2019
After a hepatitis C diagnosis, a range of emotions are possible: Some people feel shocked or scared, while others feel angry, or depressed. Hepatitis C doesn't just affect the liver; a new diagnosis can impact your mental health too.
To better understand the emotional toll of a hepatitis C diagnosis, we asked our advocates, "On the day you were diagnosed with hepatitis C, how did you feel?". Check-out their responses, and comment below to tell us if you felt the same, or differently.
Our advocates share their stories
From Daniel
Given my past, I can't say that it was a surprise, but emotionally, it was still quite devastating. While it was painful to know I definitively had it, the news also made my life more meaningful and precious, knowing that it could collapse any day. When I was first told I was positive for hep C by my very compassionate family doctor, I was ashamed, scared, lonely, and to some degree, in denial for a few days of hearing the news. My doctors were very positive and that alleviated these initial reactions. After the initial period of shock and then acceptance, I went into the wait-mode where time became the overriding issue. Ultimately, I was lucky that money was pouring into hep C research at that time, and an appropriate treatment became available eight years after my diagnosis. Read more about Daniel here.
From Daryl
The day I was diagnosed with hep C was one of confusion, fear, and doubt. I knew almost nothing about hep C and what it meant to my health, other than thinking I would die a painful death and there was no hope. It was devastating. I truly believed my life was over and I left my doctor's office with virtually no hope. My primary care doctor knew almost nothing at all, but he knew a very good liver doctor that he referred me to. As I sunk into a depression, it was apparent for the first time in my life that I needed help to deal with the terrible, dark depression. Through a family member, I found a very good psychologist who I hit it off with immediately. Then I started treatment, and also a clinical trial in an early study of DAA's, and I was cured. Read more about Daryl here.
From Karen
My whole world crashed in during an emergency room diagnosis with end stage liver disease from hep C. I couldn't believe my life was almost over. It never occurred to me that I would die young. Looking back, it was the saddest moment of my whole life. Read more about Karen here.
From Kim
Having been diagnosed with hep C and learning my liver was in bad shape, I was put into a position that I needed to be on top of my liver health. This meant that no one was going fight this disease for me. I was responsible for my own liver care. Although I was very sick, and sometimes not all there because of the brain fog, I knew it was up to me to get myself to my doctor's visits, etc. No matter how bad I felt, I had to be active in learning about hep c, what all my labs meant, and then learning about the treatment that was then offered. Because the brain fog made it difficult for me to stay focused during a doctor visit, I made a point to bring my daughter or son with me each visit.
Read more about Kim here.
From Rick
I had no clue how to react, I was so young. I was confused about being confused. The day is memorable because my doctor made the accurate assumption that I would need a liver transplant by 30 or die. I also learned my mom was the source and that she would face a similar fate. It completely changed how I viewed the world. I was depressed for years, I grew paranoid and mistrusting of any authority. It took years for me to come to grips with it's effects on my life. This was in 1999, there wasn't hope like there is now, there weren't a dozen treatment options. It was decidedly the most eventful moment in my life. Read more about Rick here.
Need help?
If you're dealing with a hepatitis C diagnosis, or need help, reach out to our HepatitisC.net community. You can even participate anonymously, or share your story.