Confused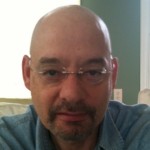 By Transplanted

·

April 6, 2015
Today I'm still in the hospital. I've been here for a week. I lost my ability to walk any distance of significance and I wanted to get it fixed. I can get myself to the bathroom and the kitchen, but I can't stand there for the ten minutes it takes to make a bowl of noodles. I've got pretty colors in my kitchen, old as it is. I painted the walls a rustic red color like an Italian or Mexican restaurant. So here's this beautiful Benjamin Moore paint, surrounding an almond gas stove from the 1970's. It's okay – I'm fortunate to have this stuff.
My orthopedic surgeon told me there's nothing he could do for my back – my white-cell count is below zero, just like the wind outside, but lo and behold and danged but if I don't have the shingles. Zoing! That's right: Chicken Pox II. I hear there's a vaccine for shingles. If anybody knows, please leave the information. Not for me, I know it's too late, but there may be others who could benefit.
I've been looking at old photographs of me when I was sick, and I gotta say, they ain't pretty. Also, looking back over my articles, and comparing them with the pictures, I'm sure I've botched the chronology in my story here. There was L-TACH before my transplant, and L-TACH after transplant, and in my story, I haven't gotten to the transplant yet – I'm saving it up for a climactic kind of event, but in the meantime, I know I experienced all these things. I just don't know if they were before or after transplant, and this is an important thing to know when going into this. Nobody prepares you for what's going to come after transplant. I had this idea that getting a new liver would miraculously restore some of the things I'd lost – especially my kidneys.
Sometimes, when the liver goes bad, it takes the kidneys down with it. A couple weeks before my transplant my kidneys shut down and brother I gotta tell you that there's no feeling like having the urge to go, having the urge pass with a feeling of relief, and having nothing to show for it. I started dialysis, the most boring three-and-a-half hours on earth, three weeks before my transplant, which means I was surviving on tiny patches of liver real estate that were still functioning.
Now, here is the beginning of the thing I've been so hesitant to write about. It's really embarrassing but anyone going into liver transplant needs to be forewarned. I'm talking about staying alive here. When a person is busy getting sick enough for transplant, he must allow the doctors to remove as much ammonia from the body as possible. Ammonia is bad, especially for the brain, and if you don't get rid of it, you'll die. There's only one way to get this ammonia out of your system, and that's through the bowels. So here I was with tubes going in, and tubes going out. Going in, I had the ventilator. They'd cut a hole in my throat to accommodate the ventilator tube – a tracheostomy – different from a tracheotomy, the ostomy meant that someday, the hole would be gone without a trace. Then there was the feeding tube, which went down my nose and into my stomach. Nutrition came automatically often enough, but occasionally, some girl would come in with a huge syringe full of what looked like an orange smoothie, and she'd squirt it down the feeding tube and into my stomach. The next two tubes, nobody wants to know about, so I'll save them for my next article. As I reconcile today with what happened a year ago – well, the process seems pointless. It seems more like I need to get on my horse and ride away into the future.
This article represents the opinions, thoughts, and experiences of the author; none of this content has been paid for by any advertiser. The HepatitisC.net team does not recommend or endorse any products or treatments discussed herein. Learn more about how we maintain editorial integrity
here
.