Choosing a Doctor For Hepatitis C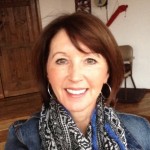 By Karen Hoyt

·

May 5, 2016
Choosing a doctor for hepatitis C is one of the most important decisions you make. Many times I hear a lot from readers who don't feel like their doctor understands them. I know that sometimes the decision is made for you because of your health care insurance. But if you have a choice, don't be afraid to assert yourself. Think about what you want and need in a health care provider. Accept nothing less than that.
Here is a list of important things to think about when looking at a doctor:
Primary Care – We used to call them family doctors. Going to a good primary care doctor is a strong first step. I suggest taking the time to compare until you find one you are comfortable with and can trust. They will be the ones who refer you to the specialist. Mine diagnosed me with hepatitis C and then sent me to my gastro.
Specialist – A doctor with an education in gastroenterology will be a good candidate because the liver is closely related to tummy stuff. They can deal with varices, endoscopy, colonoscopy, and other issues such as gall bladder. They can also refer you on if you need it. Mine treated my varices and then referred me to a transplant doctor for hepatitis C treatment. He wouldn't treat because my cirrhosis was too advanced.
Transplant Team – If you have advanced liver disease, you may be referred to a transplant hospital. Once you get listed for a transplant, they may or may not oversee your treatment. Their job will be to keep you on the list and add points for your MELD score. They also will screen your liver for hepatocellular carcinoma HCC every 6 months.
In the meantime, your primary care will always be the hub in the wheel of your health care. Make sure that all of your records, changes in meds, treatments, and labs are reported back to their office. Most insurance companies operate everything through your primary care physician.
Some things to think about with your primary care, and other medical providers are:
Experience – Have they had experience with the hepatitis C virus? It's ok to ask how many they have treated. That will let you know that they know how to help you be successful in completing the hepatitis C treatment.
Patient Care – How do you feel after meeting with them? Do you feel confident? Reassured? Satisfied? Do they listen to you? If you feel frustrated, misunderstood, or rushed – that's a red flag. Bring it up to the doctor or nurse. If you don't get satisfaction, look for another doctor.
Healthy Office Environment – Is the office pleasant or tense? Do the staff seem to enjoy their job? Are they cheerful or grumpy? I knew my primary care doctor's staff and trusted them. My gastro doctor was also very sympathetic and caring. In the end, I actually asked my first transplant coordinator if she liked her job. I asked how long the staff had worked there. I was satisfied that they were all happy to be working with patients who had liver disease.
Education – Your provider and their staff should be knowledgable about HCV and the liver. Are they able to answer your questions in a way that you can understand it? Do they address the concerns to your satisfaction?
When choosing a doctor for hepatitis C keep these things in mind. Make a check list if any of the above things listed are an issue for you. This is your one life. You don't have to apologize for getting the best health care possible. You deserve to have a strong relationship and good communication with your doctor and their staff. Once you find one you can trust, you are on your way to better health!
This article represents the opinions, thoughts, and experiences of the author; none of this content has been paid for by any advertiser. The HepatitisC.net team does not recommend or endorse any products or treatments discussed herein. Learn more about how we maintain editorial integrity
here
.