Facing Changes During the Holidays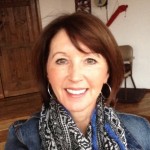 By Karen Hoyt

·

December 21, 2017
With each season of life, there are bound to be changes. Some of them are felt more during the holidays. When we're weighed down with health decisions from a sick liver, we want security. Sadly, we may be forced to accept the fact that things are not like they used to be. What does your holiday look like? Are you ready to look at things from a new viewpoint? It is time to face changes during the holidays with hep C.
Tips for Making Changes
Traditions – While some are held onto tightly, others are being phased out. Just like the fake tree that has shed most of its plastic needles, certain things have got to go. The kids are all out of state this year. I can do anything in the world on Christmas Eve and Christmas Day. Maybe I'll invent a new tradition. Yeah. I'll call it "Whatever I Feel Like".
Glitteryness – The silver bells won't be ringing. I lost that box since my hep C treatment. Maybe I gave them away during the last move. I do have a string of lights that are used during yoga. That's kind of festive in a relaxing way. Maybe I'll wrap them around my favorite chair.
Bakering – In the past, I was a baking Nana. I splurged time and energy on sugary dough that was cut and formed into Christmasy shapes. Not now. I've nibbled on a few cookies at events during the last week. Mostly, I crunch on carrots and celery to protect my liver with clean food.
Cleaning – Try laying out all of those clothes you didn't wear last year. Unless it's the good stuff you keep for weddings or funerals, get rid of it. Get all the way down to the pile at the back of the closet. After you have made some room, vacuum or sweep it out.
Memories –Thinking of holidays past can be good or sad. Maybe you can get out the picture box. Remember mama and her smile. Look at younger you. It may tug at your heart, but it's good to recall those times of celebration from the past.
Nakey – I think that's spelled right. Get in front of a mirror after your shower or bath. Do a full turn around and admire the gorgeousness that is you. Sure your body has changed since you got HCV. Check your posture. Lift your head high and tuck your chin in. Do you want to make some changes this year? Maybe you will decide to lift weights. If nothing else, lift your arches. There. Smile at yourself. There's no one like you.
You may feel sadness while facing changes during the holidays. If you are alone, it feels worse. If you have a lot on your mind, such as paying for medicine, or trying to eat healthy, it is tiring. Face the change with courage. Then you can make room for new traditions, foods, and habits. Make new memories from a new viewpoint.