Capacity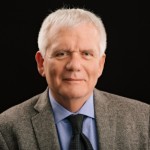 By Daryl Luster

·

February 15, 2017
How Do You Define Capacity?
Like many words, I understand that this word has different meaning depending on the context it is used in. Does a policy, standard, or position have the capacity to be empathetic? Some will say yes, while others say no. Is there enough capacity present to provide the appropriate care? Do I have the capacity to understand what someone else means when they say that we need improved or enriched capacity? I hope so, given what I write and talk about, almost endlessly. I know…what else is new?
Okay, this may seem silly to you and I do enjoy words, the multiple meanings, and ability to say so many different things with just a slight shift in direction. As I addressed in the piece about catch phrases and buzzwords, language can be used in all kinds of ways with varied intended and unintended outcomes.
Let's drill down into what capacity means when we talk about treating people for their hep C.
Inequities exist as I have spoken about before and in some ways it seems like there is a sort of intentional undertaking at play to frustrate the action of treating more people. Is it because of the high cost of treatment that drives this inaction, or better put – lack of action on the part of those who are tasked with providing care and treatments for disease.
I am not ready to name names or point to a widespread conspiracy, but it is so counter to everything I believe about the practice of medicine and the response to infectious disease. I hear lots of explanations as to why things are this way. Although I hear some superficially convincing arguments against creating more capacity to bring people into care; but as I see it, it is rationing of access and more is required to address HCV in a way that will see an end to suffering now and in the future.
What is Our Capacity for Kindess?
What is our capacity as a society to extend a helping hand to people who are in need, and why does society continue to pass unfair judgement? Is it a question of cost or is it something more sinister? That may be a touch too dramatic, but if we accept the same approach in how care is provided to a group of people based on stigma, we are ourselves contributing in a passive way. We can do these things, I have no doubt that we can and you can as an individual do the most amazing things if you have the support of others and the determination yourself.
Is any measure acceptable when it speaks to things like empathy and kindness towards others? Is there anything to gain in measuring these things and may be an exercise better suited to the academics and historians who will look back on this time in our history. Any way we slice it we can all make a difference and how great or small a difference we do make is up to us.
This is all capacity, to me.