Hepatitis C by the Numbers: Impact on Quality of Life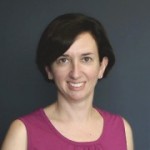 By LB Herbert

·

September 21, 2015
Not many people understand that Hepatitis C has a profound impact on a person's quality of life. We asked members of our community to tell us what living with this disease is really like.
102 Hepatitis C patients
Completed an online survey that focused on hepatitis C symptoms and symptom management. Most respondents were middle aged females living in the U.S.
28%
Of those surveyed were employed in some capacity at the time of the survey, with 18% being full-time employed. Whereas 34% of individuals were on disability. It is not surprising that so few worked, given the impact of hepatitis C on one's health and quality of life.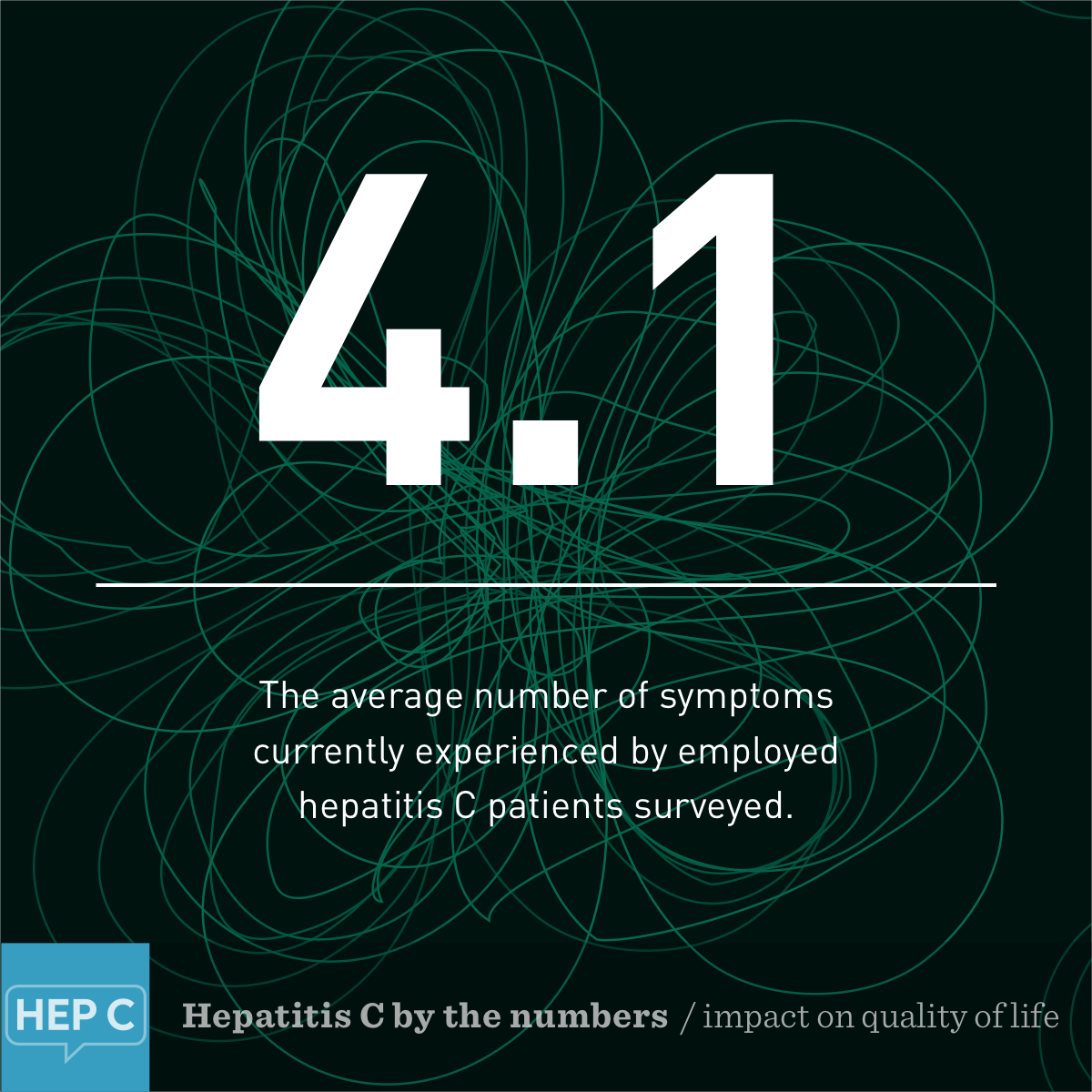 4.1
The average number of symptoms currently experienced by employed hepatitis C patients surveyed. Employed individuals experienced significantly less symptoms on average than those on disability (6.5 on average; p < .05), however similar to those who are unemployed (experienced 5.3 symptoms on average). Most common symptoms among individuals were fatigue (82%), muscle aches (62%) and joint pain (55%) being prevalent.
About 1 in 10
Of those surveyed were not currently experiencing hepatitis C symptoms at the time of the survey.
Over ½
Of those experiencing certain symptoms, indicated that those symptoms had an extreme negative impact on their lives. Fatigue had the greatest impact among current symptoms, with 80% of sufferers being affected daily.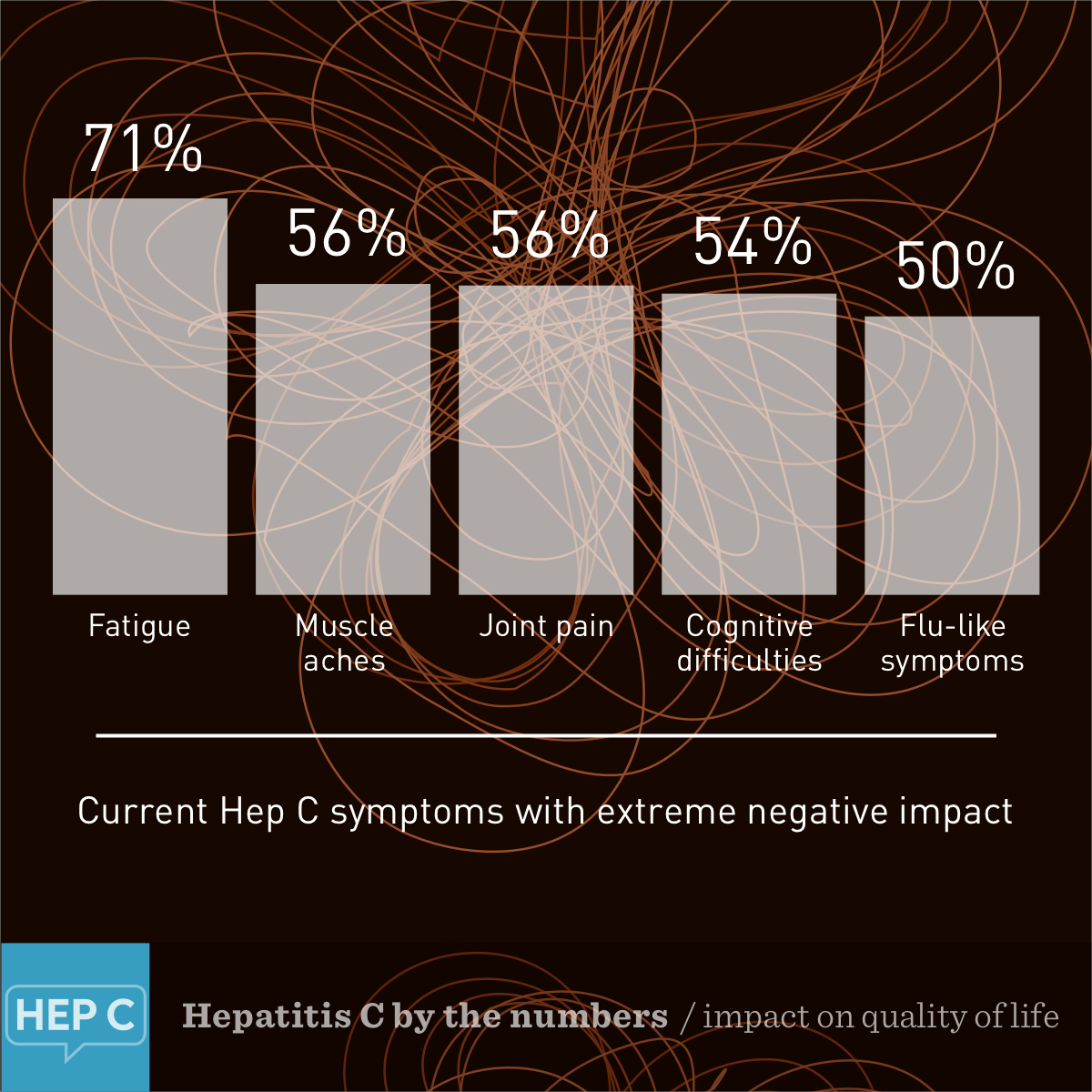 4.2
The average number of symptom management techniques used by individuals who attempted to manage their hepatitis C symptoms. The numbers of techniques used did not significantly differ based on individuals' employment status. The methods commonly used were lifestyle changes, such as:
82% abstain from alcohol
78% stay hydrated
65% eat a healthy diet
56% make sure they get enough sleep
Of those who currently experienced symptoms, 15% indicated that they do not take efforts manage them.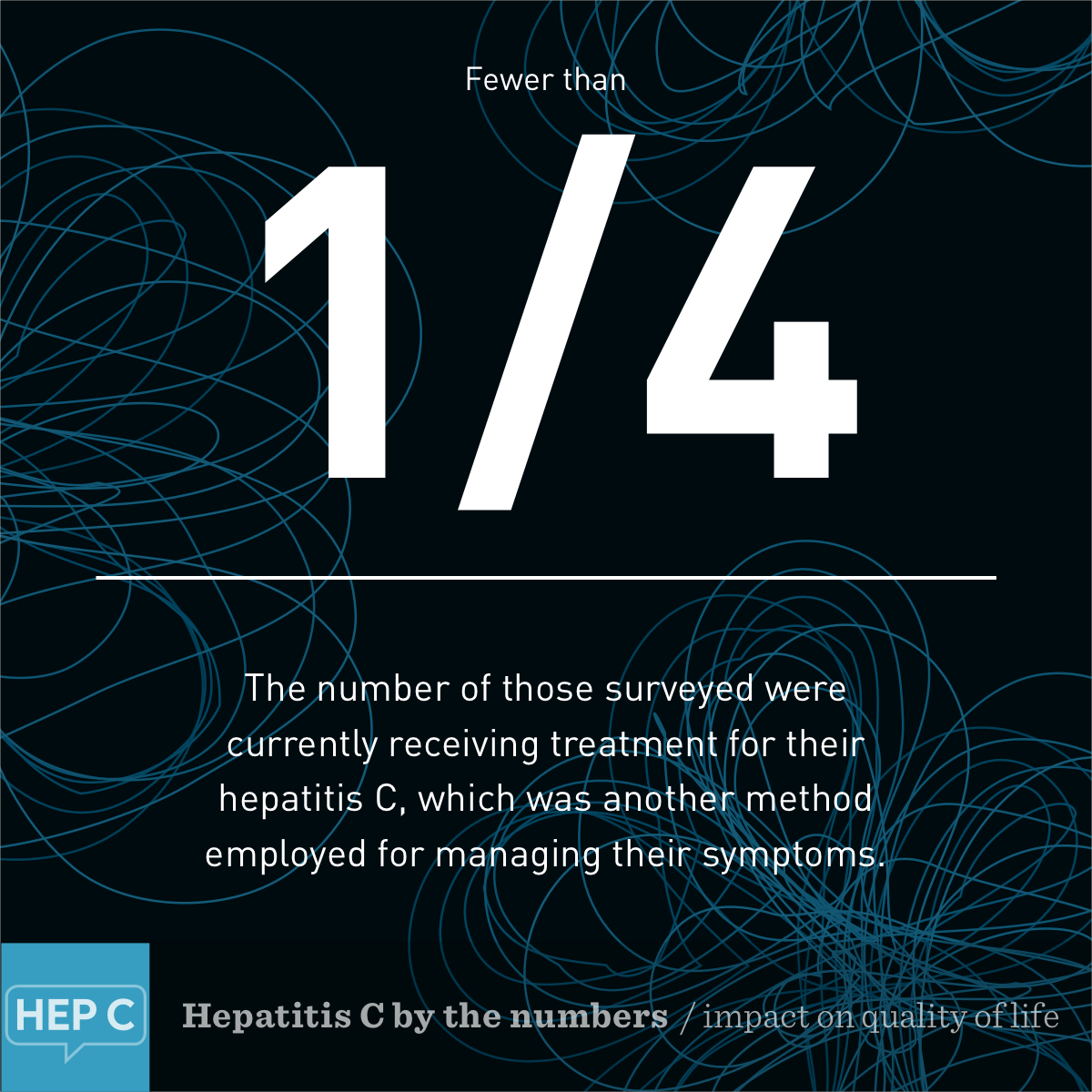 Less than a 1/4
Of those surveyed were currently receiving treatment for their hepatitis C, which was another method employed for managing their symptoms. However employed individuals had the highest proportion of individuals currently undergoing treatment (31%), compared to 13% of those not employed and 26% of those on disability.
Only 6%
Of individuals reported no additional health conditions to their hepatitis C. On average, individuals suffered from 3.8 other health conditions besides hepatitis C, with those on disability having significantly more (5.5) than the employed and not employed individuals (2.8 and 3.6 respectively). Over half reported insomnia or sleep issues (60%) and depression or anxiety (55%) as their main comorbid conditions.
The myriad of symptoms associated with Hepatitis C can have an impact on many aspects of a person's life, including employment status, as well as mental and physical health.