How to Best Prepare for Treatment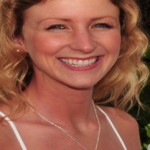 By Jenelle Marie Pierce

·

July 7, 2016
How do I prepare physically for treatment?
During your treatment, you may experience side effects from the medication(s) you will be required to take. This may mean you will be spending some time feeling tired, nauseated, or otherwise uncomfortable. You will likely want to keep a calendar and a labeled pill container available so that you are always certain which medications you are taking when, even when your mind may be exhausted. This will help you to keep on schedule and to prevent any medication confusion.
You may also want to prepare your home for days when you feel especially tired. You may wish to have extra pillows, higher quality sheets or bedding, and other relaxation devices available. Some people enjoy a nice bath and want to make sure to clean their tubs and purchase bath supplies before treatment begins. Others stock up on books, magazines, or movies they want to watch while they rest in bed on the days when they feel tired.
In addition, your doctor may encourage you to alter your regular eating habits. It is important to follow their instructions. You may wish to grocery shop or review delivery menus before your treatment begins so you are able to begin to follow the new dietary recommendations without much worry. You will also be told to avoid all forms of alcohol, as these both increase the hepatitis C's replication process and can decrease the potency of treatment medications.
Furthermore, your doctor may discuss birth control methods with you, as pregnancy is not a good idea during the time of taking treatment medications or for at least six months after treatment ends. Understanding pregnancy prevention methods and considering which work best for you is something you and your partner(s) should discuss before treatment begins.
If you have any dental concerns or are not up to date on your immunizations, it is important to take care of these before beginning treatment so that your body is as healthy as possible through the treatment process.
How do I prepare financially for treatment?
Talk with your insurance company in advance to find out specifically what medications and treatment options are covered. It is also important to find out what your out of pocket expenses will be. Discuss these with your doctor so that you can work together to choose the best treatment option for your hepatitis C while still considering your financial abilities.
Consider your financial situation, as well as your employment status. Think about whether there is any chance either of these may change during the course of your treatment. If this is possible, you will want to consider back-up plans so you are able to continue treatment regardless of any changes. This may mean looking into alternative health insurance plans or ways to fund your medical treatments if you happen to be laid off or terminated from your employment. It may mean considering how to best keep your employment status secure even on days when you will want to take time off as you combat the side effects of some of the treatment medications.
It is best to consider these options before you begin treatment so that there are no surprises or unnecessary stressors during your treatment.
How do I prepare mentally for treatment?
Some hepatitis C treatments lower the brain's ability to feel calm or happy. If you are concerned about how this may impact your life or if you have any history of depression, you may want to discuss this with your doctor and consider taking an anti-depressant during your treatment. If you are already taking an anti-depressant, make sure to let your doctor know, as any medications you currently take can alter the medication choices your doctor may prescribe for your hepatitis C treatment plan.
Some people feel anxious during the treatment, either as a side effect or because they wish the treatment process would move at lightning speed. If you are concerned about anxiety, talk with your doctor about medication options and/or consider incorporating non-medical alternatives such as physical activity, journaling, or psychotherapy into your regular routine.
How do I prepare socially for treatment?
You may wish to think about who you want to tell about your upcoming treatment plan. Whether you choose to tell them that the treatment is to cure hepatitis C is certainly your choice, however, even if you decide to keep the details private, it may help you to let your colleagues, family members, and even your child(ren) know that you will be temporarily going through a medical treatment which may cause you to feel tired, nauseated, or may lead to other side effects. Letting those who care about you know in advance will allow them to provide you with the help you need through the treatment process. In addition, it may help you to feel the emotional support of loved ones.
"12 Ways To Prepare For Hepatitis C Treatment". Healthguides.healthgrades.com. N.p., 2014. Web. 24 Apr. 2016.
"How Can I Best Prepare For Treatment?". Hepc.liverfoundation.org. N.p., 2016. Web. 24 Apr. 2016.
"Preparing For Hepatitis C Treatment: Part 1". HEP. N.p., 2015. Web. 24 Apr. 2016.
"Preparing For Hepatitis C Treatment: Part 2". HEP. N.p., 2015. Web. 24 Apr. 2016.