Benefits of HCV Support Groups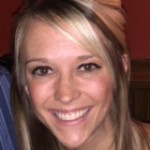 By Corinne Miga

·

July 21, 2015
According to the Centers for Disease Control and Prevention (CDC), chronic Hepatitis C (HCV) is a virus affecting an estimated 3 million Americans. Despite this significant population, there are often deficits in disease related knowledge, stress associated with stigma, as well as both medical and/or psychiatric comorbidities among individuals living with HCV. Furthermore, past treatment options, including pegylated interferon, caused many difficult side effects such as significant depression, fatigue, anemia (low red blood cell count) and neutropenia (low white blood cell count), just to name a few. Over the last few years, advancements in Hepatitis C treatment including direct acting antivirals (DAAs), with shorter treatment duration and less side effects have increased the possibility for individuals living with Hepatitis C to attempt treatment and hope for a cure.
Despite these advancements, access to care and treatment can be a significant obstacle. Let alone living with Hepatitis C can be confusing and overwhelming. Therefore, support groups play a beneficial role in educating patients about HCV disease, treatment options and potential side effects. Support groups assist clients in making decisions about their own HCV care and treatment and also provide support in managing treatment side effects and barriers to care. Group sessions are sometimes based around the existing structures and framework of self-help groups, providing support to patients coping with these similar concerns.
As individuals come together, it is important to respect each member's needs and preferences. Important features that should comprise a support group are: a safe environment: feelings of safety and confidentiality should be fundamental in the setting. Establishing a trusted environment will allow individuals an opportunity to share openly in order to relate to and empower each other, this can help decrease feelings of personal isolation. Support groups incorporate education providing disease related knowledge, including transmission and prevention education. This will ultimately decrease stigma and reinforces behaviors that are safe (ex. condom use, syringe exchange programs, kissing, hugging, etc.). Education is beneficial across a spectrum of disciplines (examples: pharmacy, nutrition, mental health, etc.). Education can also be provided in a variety of entertaining ways, some examples may include: Hep C Jeopardy, a tour through a local grocery store to navigate the isles and teach healthy food choices, or art therapy. Providing education in this setting is imperative in order to increase engagement in a person's medical care, as well as acceptance of their liver disease. Creating dialogue between patients is important. Peer supports may have similar experiences to each other; they can identify with experiences and emotions, which is essentially different from a non-peer worker. Conversations should also be facilitated among patients and their providers, especially since providers can equally benefit from understanding patient needs and questions. Involvement in groups enhances opportunities for patients to become more familiar with HCV disease and its treatment options, providing an opportunity for patients to engage more in shared decision making at their medical appointments. Consideration should be enforced to provide both culturally and linguistically appropriate services including HCV educational materials and conversation opportunities (ex. provide documents in different languages, incorporate an interpreter or utilize an interpreter phone). Group facilitators should also request feedback from patients which can be utilized as a forum on both clinic quality and care concerns in order to enhance opportunities for improvements in care and engagement.
Successfully implemented support groups offer a range of outcomes including increased treatment knowledge and uptake as well as improved service provision. Support groups for patients who are co infected with both HIV and HCV are considerably beneficial as well.
If you are interested in joining a support group, ask your doctor, social worker or case manager about resources for existing groups in your area. Various websites including, HCVadvocate.org, are useful resources, groups are listed by state and local area. If you are interested in starting a group, Hepatitis C Message and Support Group, Inc, may be a vital resource as it provides free services on initiating and facilitating a group.
This article represents the opinions, thoughts, and experiences of the author; none of this content has been paid for by any advertiser. The HepatitisC.net team does not recommend or endorse any products or treatments discussed herein. Learn more about how we maintain editorial integrity here.