Benefits of Coffee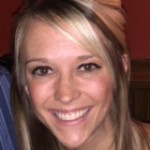 By Corinne Miga

·

September 28, 2015
Coffee is a beverage with a distinct taste and aroma that is regularly drank around the world. A good cup of coffee can help start and make anyone's day. In fact, at least half of Americans drink one cup or more per day. The even better news, not only is coffee a favorite drink, but it may have significant health benefits as well.
The liver processes everything we consume; therefore, it is important that individuals with liver disease from chronic Hepatitis C (HCV) exercise caution about what they eat and drink. Now, there is some research to support the consumption of coffee in those living with HCV. Over the past few years, studies have been found to show that caffeine consumption from coffee has been associated with decreased risk of advanced hepatic fibrosis.
One specific study was conducted among male veterans. Researchers Hashem B. El-Serag, MD, MPH from Baylor College of Medicine and Michael E. Blakey from the VA Medical Center in Houston, Texas conducted a cross-sectional study, gathering data from a cohort of 910 male veterans living with HCV. (A cross-sectional study is an observational study which analyzes data collected from a specific population; it can include questions about the past, but often focuses on a specific time.)
The researchers began by asking about each participant's daily intake of both caffeinated and decaffeinated beverages including coffee, tea and soda. The extent of liver damage associated with chronic HCV was evaluated by a FibroSure test (this is a blood test that uses 6 serum markers to calculate a numerical estimate to assess the amount of liver scarring; scores range from F0=no fibrosis to F4=cirrhosis). In this specific study, 342 of the patients had advanced staged fibrosis (severe scarring on the liver), the remaining 568 had mild fibrosis (less severe scarring on the liver). The reported caffeine intakes were then evaluated to determine whether or not there was any association with hepatic fibrosis.
The conclusions…Patients with less scarring on the liver reported higher daily intake of caffeinated coffee then those with advanced stage scarring. The daily intake of tea and soda was the same among the two groups. Of those with mild fibrosis, they were found to have consumed 100mg or more of caffeine daily from all sources (coffee, tea and soda) compared to the daily intake of those with advanced fibrosis. A larger proportion of the caffeine intake came from coffee compared with patients with advanced fibrosis. Furthermore, the daily intake of coffee in prior life decades was higher in among less fibrotic patients then in advanced fibrotic cases.
So the good news, coffee drinking and caffeine consumption from beverages is associated with a lower risk of advanced hepatic fibrosis with chronic HCV. An average daily intake of 100 mg of caffeine was found to be associated with approximately one-third reduction of advanced fibrosis.
An even earlier study conducted by Neal Freedman, PhD MPH, from the National Cancer Institute similarly indicated that that patients with high coffee intake had a lower risk of liver disease progression. The study conducted by Neal Freedman and associates looked at 766 individuals who participated in the Hepatitis C Antiviral Long-Term Treatment against Cirrhosis (HALT-C) trial. Each participant had bridging fibrosis or cirrhosis, as determined by liver biopsy, and failed to achieve sustained virological response to the HALT-C trial's antiviral treatment regimen of pegainterferon and ribavirin therapy. The results from this study found that compared with non-coffee drinkers, people who drank more coffee had significantly healthier livers as seen by several standard liver tests. Study participants who drank three or more cups of coffee per day had up to a 53 percent reduction in risk for liver disease progression.
Please note, if you are not a coffee drinker, exercise caution as coffee (as well as other beverages with caffeine) can have immediate effects. Some of these effects can include increased blood pressure and heart rate as well as feeling jittery. Regular consumption of caffeine can also lead to dependence and therefore discontinuation can cause withdrawal symptoms including headache, fatigue, and difficulty with concentration. Please discuss any changes in your diet with your doctor, nurse or dietitian. This is especially important to consider since individuals with chronic liver disease may already suffer from fatigue, depression and memory changes or brain fog.
While additional research is required; you may enjoy your favorite cup of coffee even more!
This article represents the opinions, thoughts, and experiences of the author; none of this content has been paid for by any advertiser. The HepatitisC.net team does not recommend or endorse any products or treatments discussed herein. Learn more about how we maintain editorial integrity here.