Beat the Boring Winter Blahs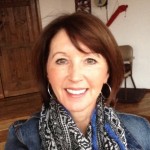 By Karen Hoyt

·

January 26, 2017
Are you frozen up inside? I know that the chilly winter weather can be hard to get out in. When the temperatures are near freezing, it can be bitterly cold. It is easy to wrap up in a warm blanket and stay indoors especially if you are on hepatitis C treatment. But sitting around too long can leave your body stiff. We all know that physical stiffness can lead to aches and pains. Soon we are barely moving from one room to the next. If we do go outside, we brace ourselves with a grimace against the cold. I've been looking for some ways to beat the boring winter blahs. See if any of these will work for you. Beating the cold weather blues:
Marching Band
If you think I'm kidding, you don't know me. Put on some John Phillip Sousa music and get going. All it takes is walking with very short steps. On each step, bring your knee up high and then lightly drop your foot back to the floor. No stomping is required. If you have anemia, keep your feet closer to the ground. If you have dizziness, step light and slow. The real motion here is you thigh lifting your foot as high as you can. You can either march in place or begin a parade around the living room. If you feel ridiculous, that's great! Now you have a silly smile on your face in addition to a higher heart rate.
Go on a Picnic
No joke. If you make some baked beans and low sodium barbeque, it feels warmer automatically. I even make a healthy potato salad that is good for you with cirrhosis. Drink some iced green tea for the antioxidant boost. What makes it more delicious, and fun, is that you are dressed in winter clothes. We had a picnic at my house last week. I wore sweat pants and sweat shirt. I had on my warm thick socks too! You better put down a blanket or comforter on the floor to keep you warm though.
Go to a Concert
Don't want to get out? No problem. Just look online for a band you love. It's easy to find a concert video. Dress for the occasion. If it's a rock band, wear casual jeans. If it's an orchestra, put on something fancier. Ladies, this is when you break out your dress shoes. Who cares if no one sees you? By dressing for the occasion, you have taken the time to break out of your cold weather routine. Stand up and shake your rump during your favorite songs to help beat depression or sadness.
Clean out
Do you have a closet that's getting a little full? What about your junk drawer? I dumped my kitchen drawer onto the floor last week after finding mousy mess. I put on my gloves and tossed a bunch of stuff into the trash. I also found some really cool items. Like that flashlight I'd been looking for. I also found some thumbtacks and began a project on a bulletin board. If you find some cool things you aren't using, sell them online to make some extra money. It can always be used to pay for some of your medical or prescription drug costs.
All kinds of fun can be had indoors during the coldest months of winter. Even though the sun may not be shining, we can get busy and stir up some fun. I hope my ideas help you beat the boring winter blahs.