Hep C Awareness in 2017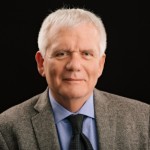 By Daryl Luster

·

May 6, 2017
I thought I would write something about my own perceptions of where we are now in the area of hepatitis C awareness. As this is where my own work in HCV started, I thought reflecting on the past and measuring it against where I see we are now might be worth a shot. I want to be clear that this is not scientific or based on any polling I have read or been involved in.
I spend a lot of time around people who work in the different fields of expertise as well as community members who are involved in education, so my own perceptions are more based on my experience "out there" in the big bad world where everyone else is. In that world "out there" it is a mixed bag in the understanding of hep C.
Hep C Awareness Among Clinicians and Patients
We still know of primary care physicians who share incorrect information, and we hear of people being tested without their consent and being told they "have hep C" when perhaps they are antibody positive only and regardless of their status there is no effort to educate these people even with a simple hep C 101 talk or brochure before they leave the clinic or hospital.
The clinical environment is hurried and rushed, and in that place it is difficult for even the well- intentioned provider, who may not have the knowledge or time, to explain the meaning of a blood test. Many people walk away with no clear understanding.
Our public health agencies have done little to increase awareness, with few exceptions. I can say with a high degree of certainty that the most impactful campaign to raise hep C awareness in recent years is the advertising on television by a drug company who sells treatment drugs.
Now don't get me wrong, those of us from the community have worked at spreading the word about the need for testing and we have reached out through all sorts of media to include newspapers, TV and social media as well as a growing number of web sites, forums and in our social circles where we live.
Has It Made a Difference?
I think it has made a difference, but one group absent from the scene has been public health authorities that are generally expected to be responsive to infectious disease like HCV. I am not saying that there was no response but the level of attention has been weak in my view. Why is that? Is it not the responsibility of these agencies or was there a bias? Again, I am not suggesting a grand conspiracy as that would involve planning and thought along with malicious intent. Is that possible in our modern world, or is it just paranoia and conspiracy theory mayhem.
No matter how we look at it, we have seen far too little attention to HCV in my opinion. Is it stigma or indifference, or both? Compare this to the response to other infectious diseases over the years and one is left questioning why, as I do frequently. This questioning may or may not affect the response going forward, but it is my hope as an advocate for change that it will or at the very least might make change that will save lives.