Ambulance III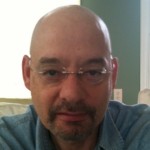 By Transplanted

·

April 20, 2015
Lying in the back of the ambulance, I felt the highway getting worse – though it made for unbearable pain, I believed it a good sign: we were getting near the Transplant Center. The deadly pot holes probably meant an urban road, torn apart by freeze and thaw, and major traffic. I wondered how alone I'd feel at the teaching hospital, a hundred miles from my friends and family. Then I remembered Alice. Many of my old high school friends inquired about my progress. Alice kept them all informed so I wouldn't have to make all those phone calls, allowing my friends to hear my wrecked voice. I found my condition embarrassing. My friends from church had wanted to visit me, but I had grown incontinent, never knowing when I'd go into an unexpected bathroom event. It was bad enough waiting for a liver in a glorified nursing home, but my last visitor, Barry, had tried to help me regain some normalcy. We'd had ourselves a picnic right there in my room. I ate stuff that was off the menu: Nathan's hot dogs with sauerkraut and cream soda.
As hard as I've tried to keep these articles chronological, I've had to write them as I remember them – completely out of order. As the ambulance neared the Transplant Center, I remembered Alice. She worked the graveyard shift with me. I'd call her sometimes at 3 A.M., terrified of parasites, and of dying alone. According to my doctors, that was a real possibility, but Alice helped me hold down the fort through the long nights. I don't know how she managed it. She'd talk with me sometimes until near dawn. She'd ask questions about my progress toward transplant, and threaten to bless out the doctors' slowness in getting me to the Transplant Center. Mostly, we talked about stuff from near forty years ago, and P.J.. P.J.'s dad worked graveyard at the Space Center. His house became a gathering of wayward teenagers at night. Though Alice and I didn't hang out together in high school, we had become good friends during P.J.'s battle with liver cancer, induced by hepatitis C. I had taken her down to Jackson Memorial in Miami. I watched her as the doctor told her she was disqualified from liver transplant because of portal vein thrombosis (PVT). This condition had caused her blood vessels to recanalize. When her vessels became occluded with blood clots, her liver had grown new ones to connect the organ to the rest of her body. In other words, her new plumbing wouldn't fit a new liver. She was devastated by the news, as we all were, and who wouldn't be? His diagnosis was a death sentence. The best he could offer was advice on selecting funny, uplifting movies, like Young Frankenstein. On the ride home, she kept asking, "So what does this mean?" As for the rest of us, nobody could offer her a word.
Before P.J.'s cancer diagnosis, I had made contact with Alice at P.J.'s 50th birthday party, held at a local dive that contained a pool table, a juke box, a pinball machine, cheap pitchers of beer, and a place to smoke and fight out back. Alice and I had a lot in common: kids, long marriages, and P.J.. Old friends drove hundreds of miles or flew in for the celebration. Our hometown was on a river, from the banks of which you could see the rockets lift off with fire in silence, and a window-shaking noise that came minutes afterward. On one night, a small wind had blown the mosquitoes away. Alice and I went to a river bank near the local fishing pier. We talked for a couple hours and became good friends by the time the festivities were over. Not long after, P.J. Passed away. She was fortunate to have had so many friends show up while she was still alive. Hardly anyone came to her funeral. It was as though her death terrified all of us who were infected with hep C. Even though she was very sick, she was just one of those people who had that vibe of immortality. If P.J. could lose her life to hepatitis C, so could any one of us. We scattered her ashes in the Atlantic ocean.
Upon arriving back home, Alice discovered she was infected with the virus as well, but with a more unusual genotype. She underwent 6 months of treatment with interferon and ribavirin. With all of my experience with those drugs, I did my best to get her through that whole thing. Like the overcomer she is, she hit it head-on and beat the virus. When my life became endangered, she was right there every night I spent in the hospital. I wasn't embarrassed with her. I could tell her what was really going on with me, without under-playing the trouble I was in. Some nights, we cried over the loss of P.J.. Her death had been an event that affected all of us infected. Now, folks were getting really scared for themselves, and for me. She kept my secrets for me, and I knew, as the ambulance backed into the Transplant Center, that I could continue to depend on Alice to help get me through the last steps toward transplant.
Need help now? Check out help4hep.org or call (877) 435-7443.
Visit Part I and Part II, and Part IV of Barry's Ambulance series.
This article represents the opinions, thoughts, and experiences of the author; none of this content has been paid for by any advertiser. The HepatitisC.net team does not recommend or endorse any products or treatments discussed herein. Learn more about how we maintain editorial integrity here.