Advice to Self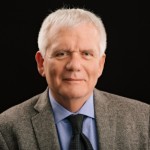 By Daryl Luster

·

January 15, 2018
Advice to self is one thing I use in reminding myself about things, which for one reason or another may fade in importance or get pushed to the background in the daily noise and grind of living. It can apply to new things in the journey that may good or bad, as the case may be. I'm talking about the things to embrace and, just as important, things to avoid,
Finding Our Inner 'Voice of Reason'
Everyone does this in one form or another, and sometimes we even listen to that voice of reason and so-called common sense. It may even form part of what some people call taking stock, and in men it can even be part of your mid-life crisis. It all boils down to being self-aware and not just hurling through life with a 'devil may care' attitude. Now don't get me wrong, I have done my share of foolish or reckless things, and we cannot be so controlled that we never take a chance here and there. Taking a leap of faith can work out very well at times, and in contrast can be very destructive.
My own advice to self has been founded in these kinds of things. It can also refer to those learning moments in life we all experience, where something goes badly and it's a good idea to remind us why and how. This is similar and part of the lessons learned I have talked about before. If we never learn from our past, we are doomed to repeat the same mistakes over and over again, and usually with the same result. Having done this myself, it is not some abstract idea because there were consequences. The consequences can be measured and described as life-altering in some cases and, in others, are easily brushed off as simple mistakes that we are all capable of as a part. I am not talking about forgetting an ingredient in a recipe you have used for years and having it ruin dinner. Because in the scheme of things, this really should be something we do not sweat about for more than a couple minutes.
Keeping Our Lives in Balance
Anxiety can grow when we seek perfect answers and results. And oh how I know this. Unrealistic expectations of others and just as importantly, ourselves can be destructive for any of us. This does not mean we shouldn't have goals or dreams and no expectations of ourselves and others. My best advice to self at the moment is to check this on a periodic basis. From time-to-time, take a look inward to see if I have things in good balance and with a realistic perspective looking forward. Looking forward is a generally a good thing, as opposed to always looking back, as long as we don't obsess too much about either. Learning from past experience is not dwelling in the past, a past which we cannot change. But again, it is balance that we want. It is not always easy for me and maybe not you either, but who is keeping score anyway, not me.