Ask the Advocate: Advice for the Newly Diagnosed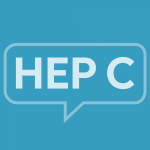 By Editorial Team

·

August 30, 2018
A recent hepatitis C diagnosis can feel overwhelming, and even scary. After a new diagnosis, many people feel like they have so much to learn about hepatitis C, and nowhere to turn.
Advice from our advocates
Our hepatitis C community advocates have all dealt with the difficulties of a new diagnosis, so we asked them, "What advice would you give someone who was newly diagnosed with hepatitis C?". Check out what they had to say:
From Bill
Seek a community of people who understand Hep C. So many people have it and few discuss it. I think I was lucky. I found a number of professionals with whom I was comfortable, including a dietician specializing in hep C. I attended a support group. I had a host of friends who also had hep C; they were happy to share their experiences, offer support, and encourage me. Similarly, after I had gotten an education on hep C, I was happy to share my experiences, and support and encourage others.
HepatitisC.net is a a great starting point. Share your story. Read others' stories. A burden shared is a burden lightened. Read more about Bill here.
From Daniel
Today, the treatments are much more humane, successful, and tolerable. Hep C can be treated and eliminated, in many cases. Read more about Daniel here.
From Daryl
What I would tell people (and do it almost daily in my work) is that hep C is not a death sentence, or even necessarily as terrible as your fears may suggest. Firstly, there is a cure now for nearly all people living with hep C. If you are experiencing symptoms, it is not indicative of your potential outcome as far as improved quality of life and good health. It's a good idea to inform yourself about hep c. That doesn't mean you have to be an expert, but understanding how hep C affects you and what to expect in the path ahead will help you navigate the process of acquiring good care and treatment.
Join a community group if you want the support of others who have been where you are now, they will help. Hepatitisc.net is a great start, and fortunately, there is a huge world of information now available at the stroke of a key. Stay connected with any supports you have near you. Do not isolate yourself, it will never help to remove yourself from the things and people in life who bring you joy. You are not alone in this, we are here to help you, just like others helped us. Read more about Daryl here.
From Debra
Congratulations, the hard part is over. Screening for and diagnosing Hepatitis C can be a long and winding road. There are many options available for treatment that allow you to continue living a productive life. Read more about Debra here.
From Kim
Surround yourself with a positive support system. Do not take "no" for an answer. There is a cure out there, do everything in your power to get it. Be your own health advocate and seek assistance from support groups, people who have been in your shoes. Read more about Kim here.
From Rick
Things are constantly changing in the world of hep C. I've seen it go from a death sentence with an afwul cure rate of 30% and long treatments, to something someone can clear in less than three months. More insurers are opening up restrictions, prices are going down, things are getting better. If you aren't ready now, time is on your side more than you think. Read more about Rick here.
What do you think?
Thinking back to the day you were diagnosed, what would you tell yourself? What information do you wish you had known? Share with us in the comments or by submitting your own story here.