31 Facts for the 31 Days of Hepatitis Awareness Month!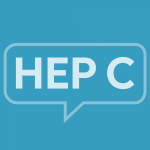 By Editorial Team

·

May 1, 2015
In honor of Hepatitis Awareness Month, we have gathered 31 important facts about Hepatitis C, one for each day of the month, to help our community raise awareness about Hepatitis C.
To help spread awareness, please feel free to share, retweet, and/or comment on any or all of these 31 topics!
There's so much to understand about Hepatitis C beyond what we have in our list, so we hope you will continue to be a part of our community and stay up to date with all things Hep C!