Hepatitis C: What I Wish Others Knew
Although there is a cure available for hepatitis C, a diagnosis of hep C is still a major challenge medically, physically, and emotionally. Many people do not realize the wide range of possible symptoms and how they impact people's lives. These symptoms often linger even after people have been cured of hep C. Respondents of the Hepatitis C In America survey, both those who have been cured and those who have not, told us about their experiences.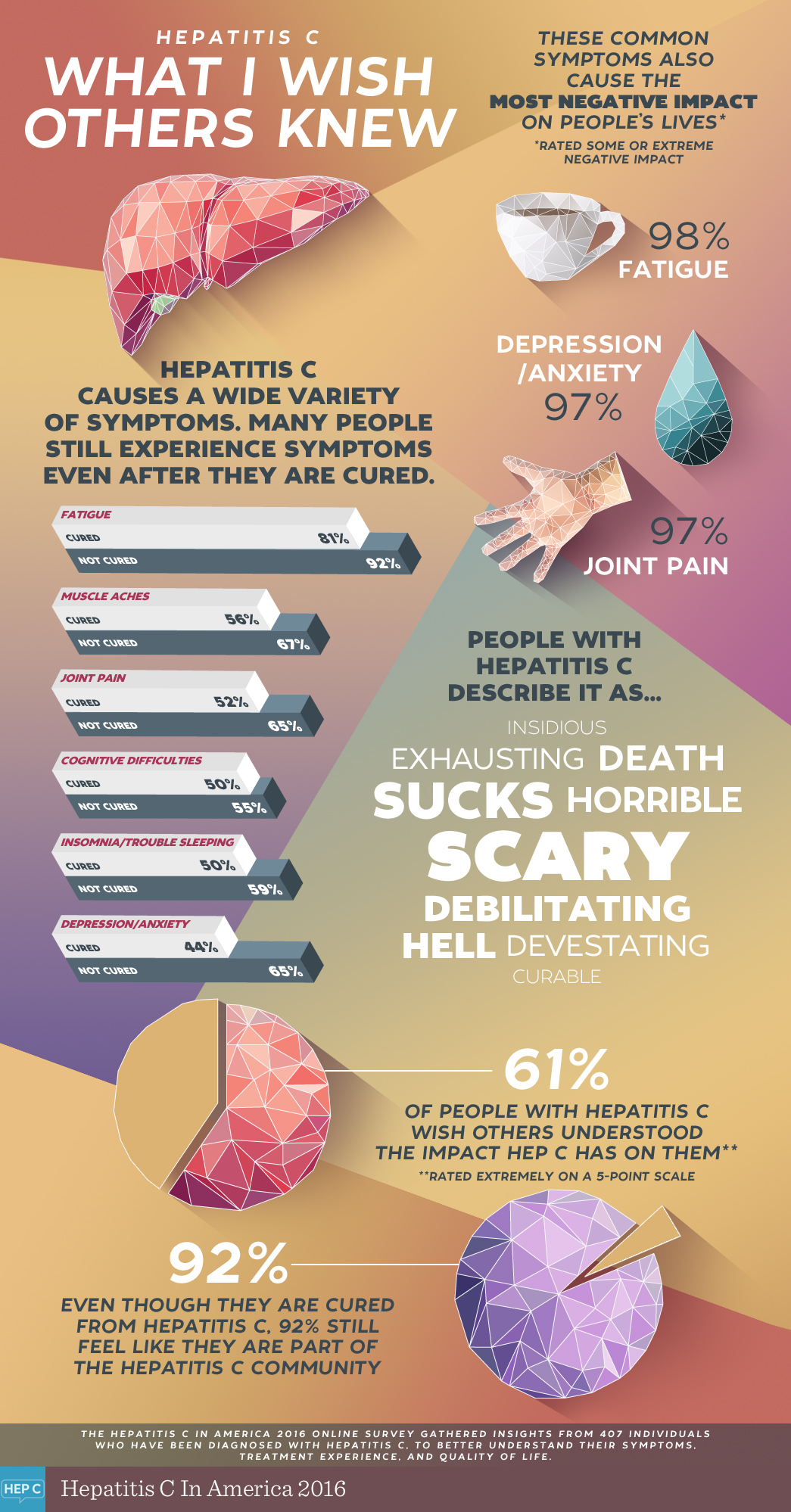 The Hepatitis C In America 2016 survey was conducted online between February and April 2016. Over 400 individuals who have tested positive for hepatitis C infection and have been diagnosed with chronic hepatitis C infection completed the survey. Respondents were primarily female, in their 50s or 60s; 143 were considered "Cured" and 264 were considered "Not Cured".