Hepatitis C in America 2016

The team at HepatitisC.net conducted our annual "Hepatitis C in America" survey with the goal of gaining a better understanding of the many aspects of what it's like to have been infected with hepatitis C. In this survey, we included questions about diagnosis, symptoms, treatment, and the impact that hepatitis C has on a person's day-to-day life. Over 400 people completed our 125-question survey, and we have summarized some of the key results from this year's survey.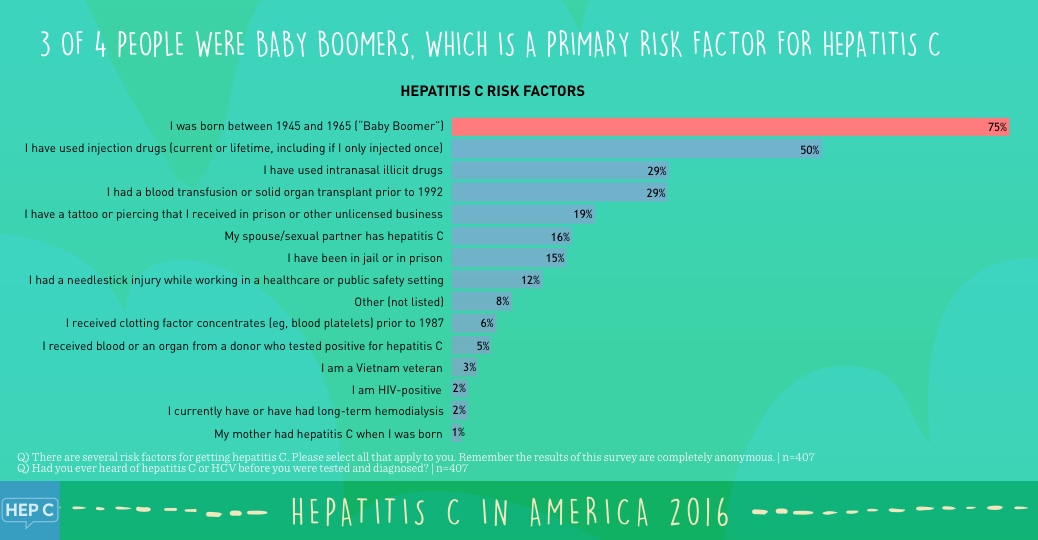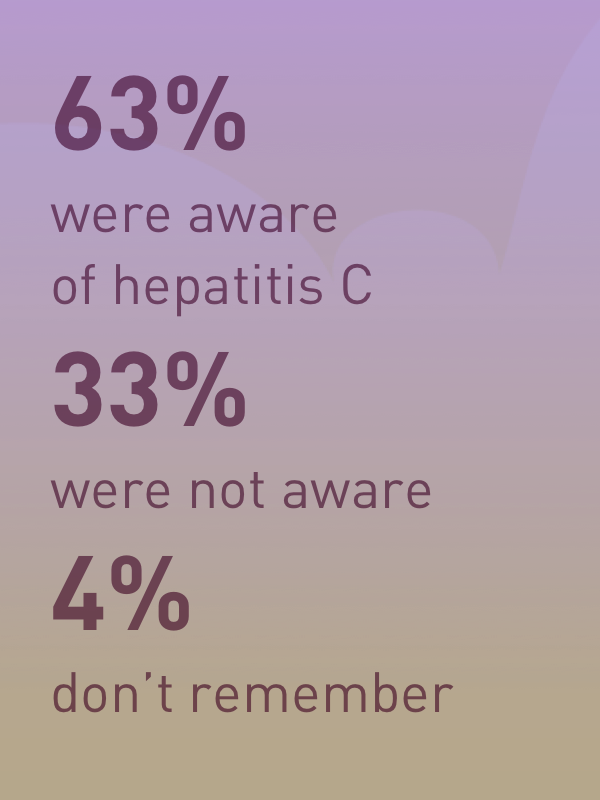 55% knew when they were infected with hepatitis C; 72% said it was before the age of 30.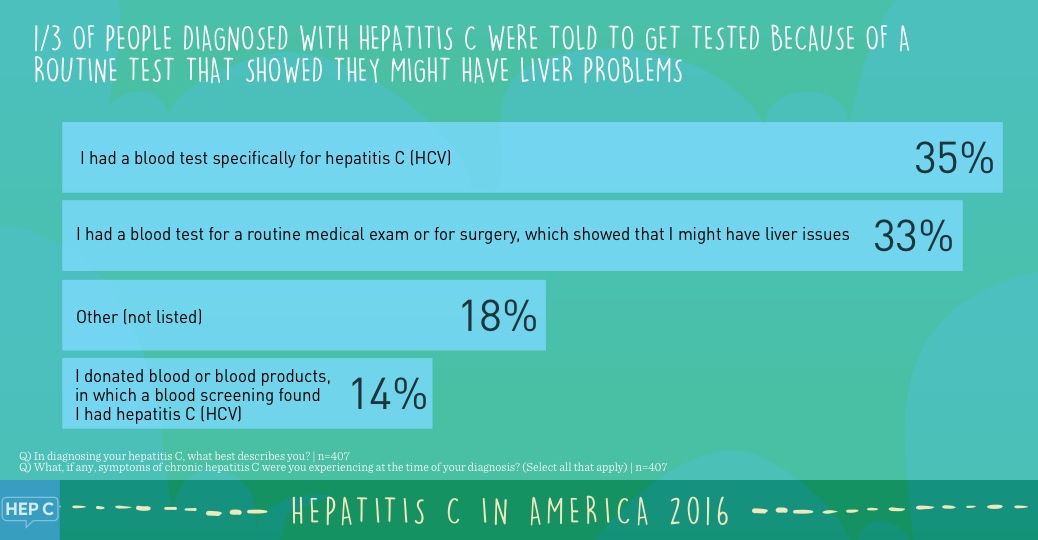 31% of respondents were not experiencing symptoms at the time of their diagnosis
-27% Cured
-33% Not Cured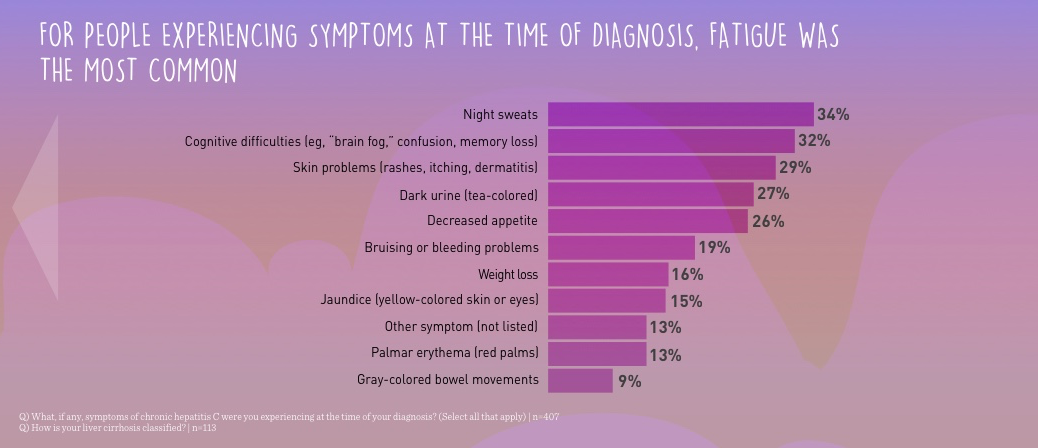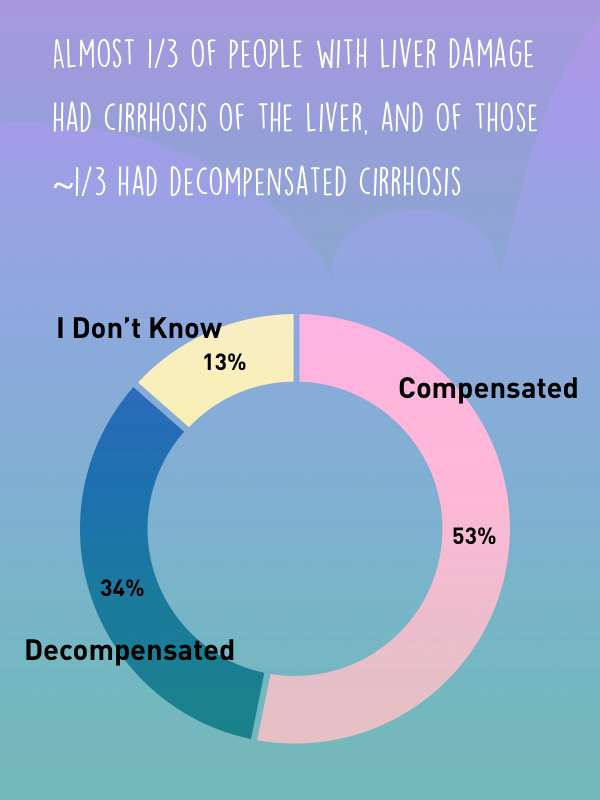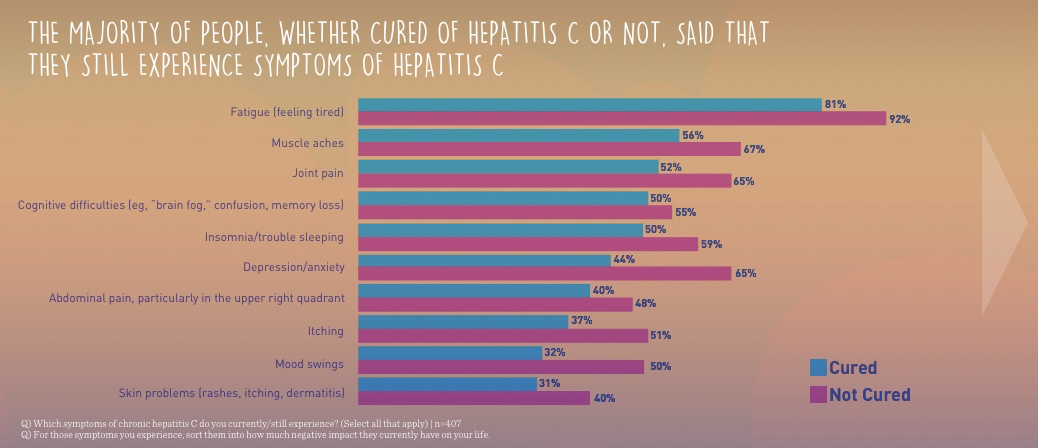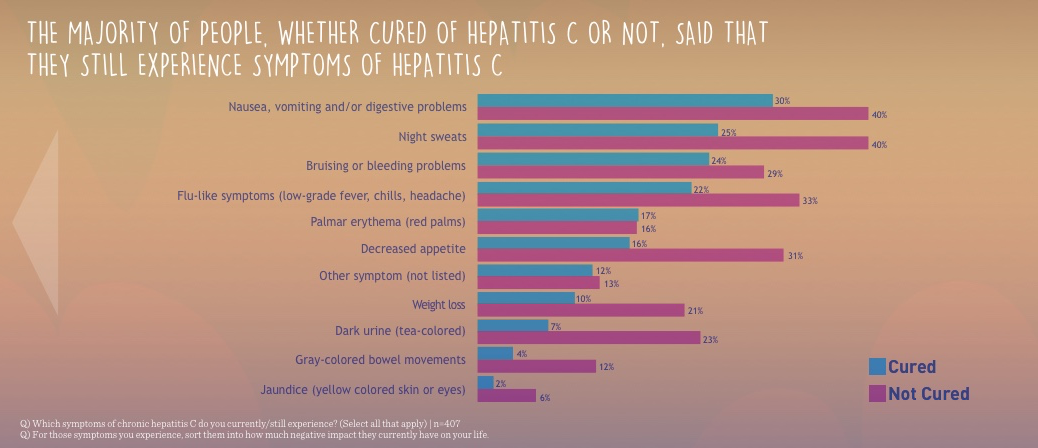 Among symptoms experienced, fatigue and depression or anxiety had the greatest impact on respondents' lives.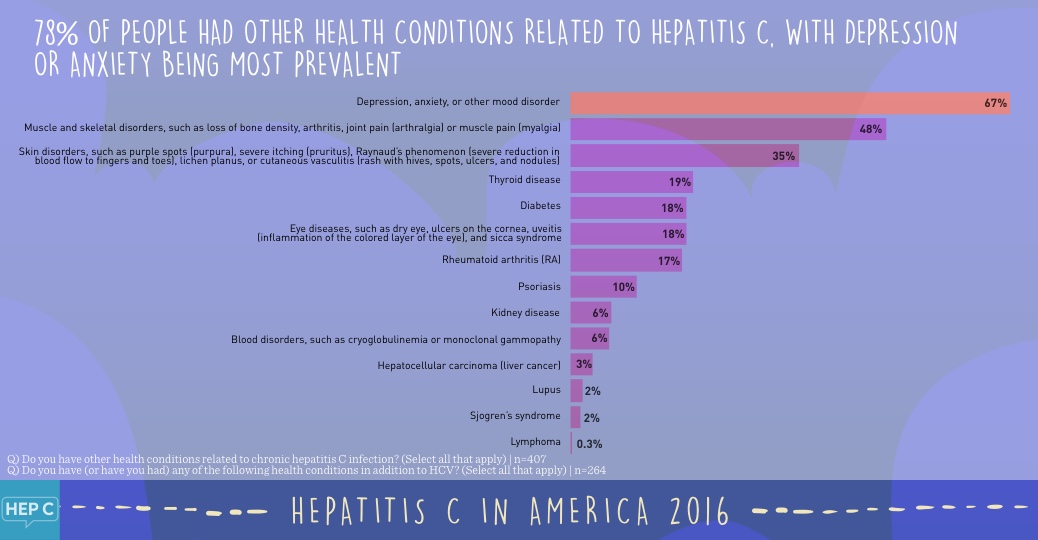 The majority of people had other health conditions, regardless of whether or not they had been cured.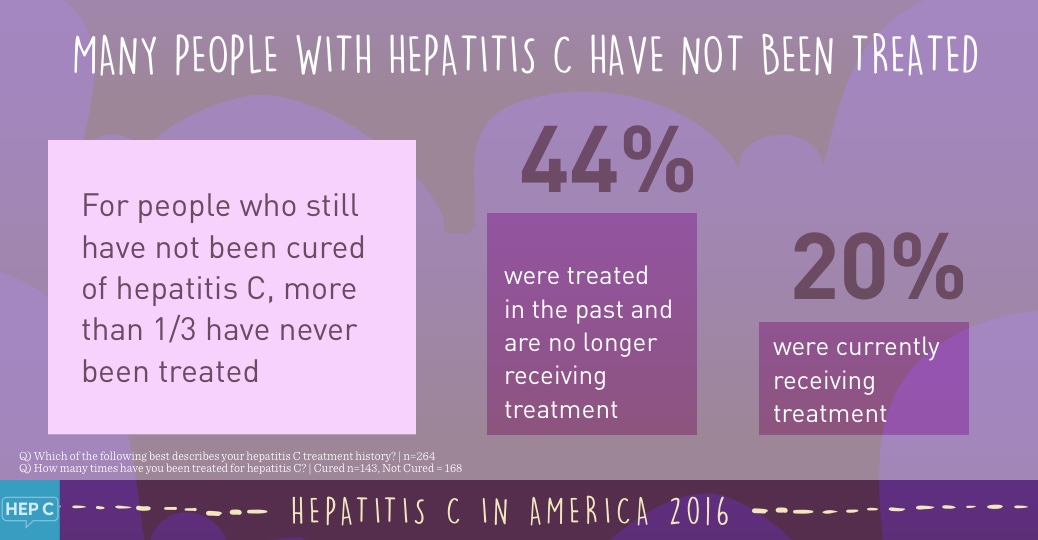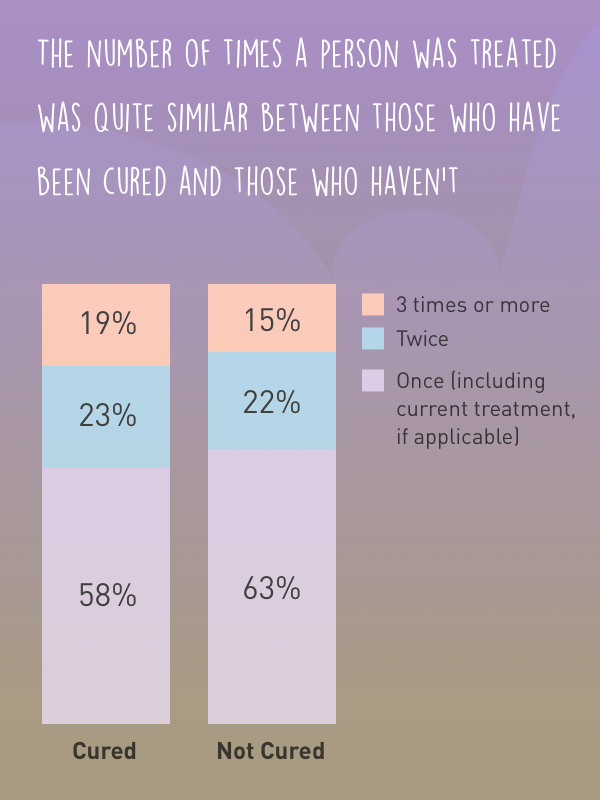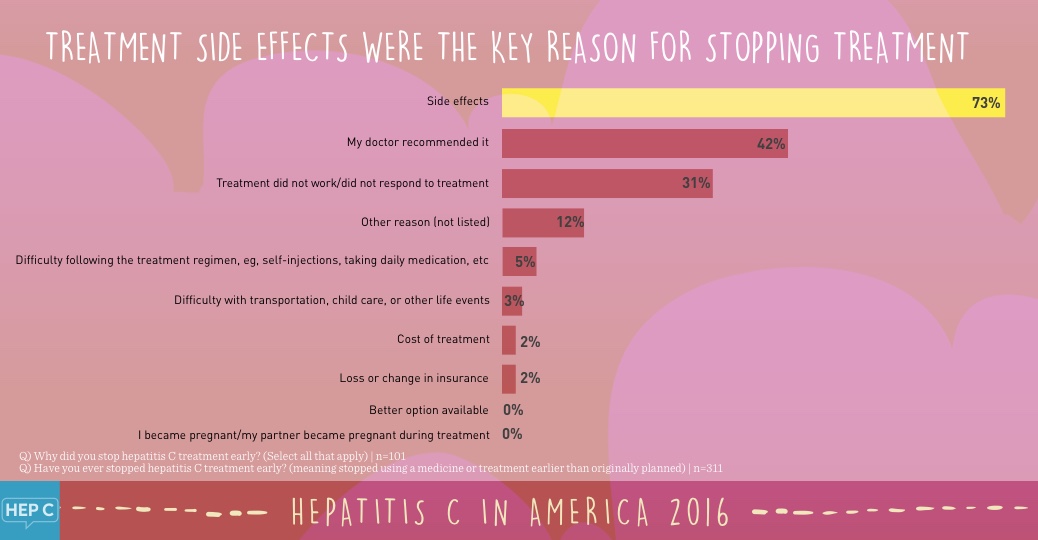 Almost ⅓ of people who have taken treatment for hepatitis C have stopped treatment early.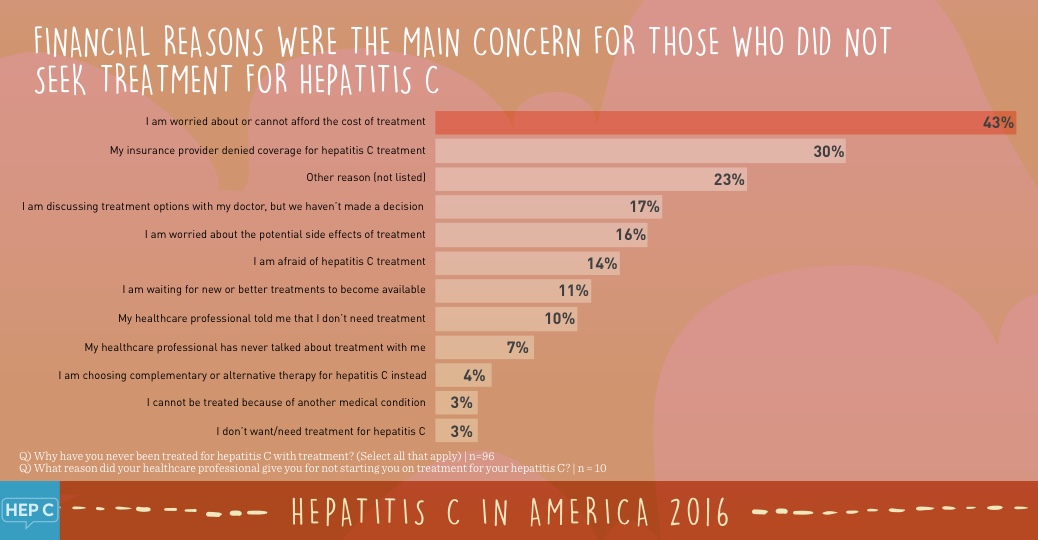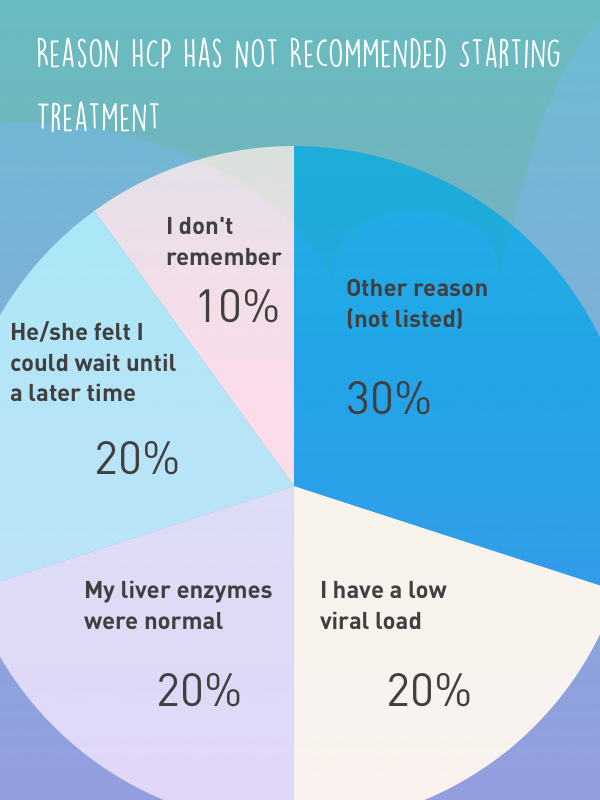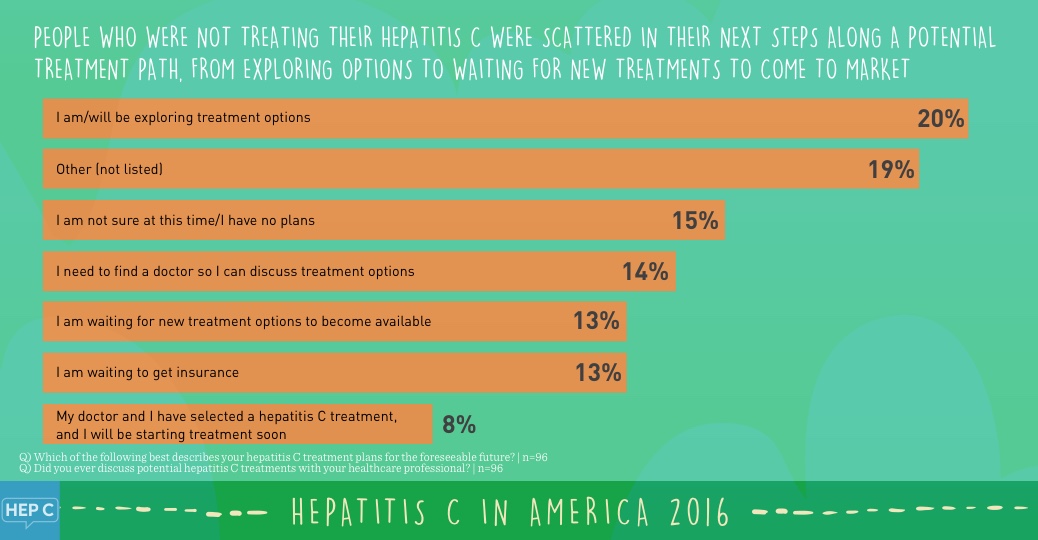 Even though many people had decided not to treat their hepatitis C, most of them did discuss treatment with their doctor.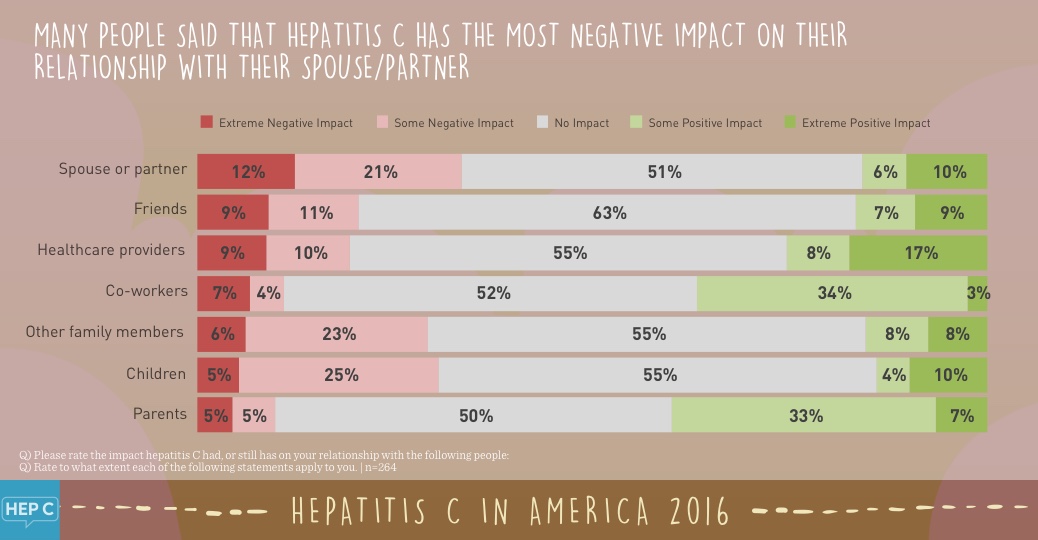 Many wished others knew the impact of hepatitis C, as well as fearing its long-term complications.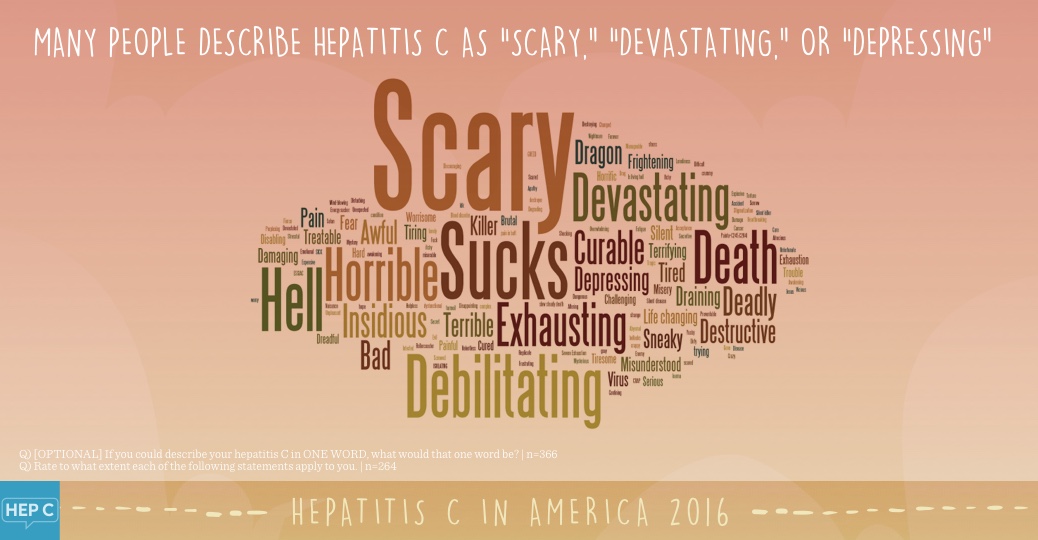 Among those not cured, many wished others knew the impact of the condition, as well as fearing hepatitis C's long-term complications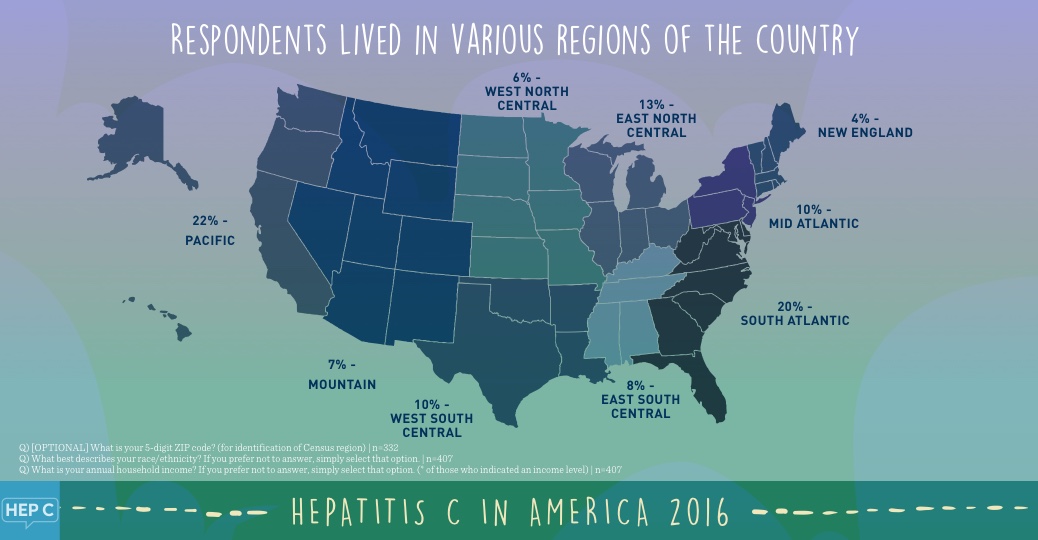 Most respondents were Caucasians and from households with less than $30K annual income.

The Hepatitis C In America 2016 online survey was conducted to gather insights from over 400 individuals who have tested positive for hepatitis C infection and have been diagnosed with chronic hepatitis C infection
– The 125-question survey fielded February – April 2016
– Respondents were primarily female, in their 50s or 60s; 143 were considered "Cured" and 264 were considered "Not Cured"
This article represents the opinions, thoughts, and experiences of the author; none of this content has been paid for by any advertiser. The HepatitisC.net team does not recommend or endorse any products or treatments discussed herein. Learn more about how we maintain editorial integrity
here
.