Hepatitis C in America 2015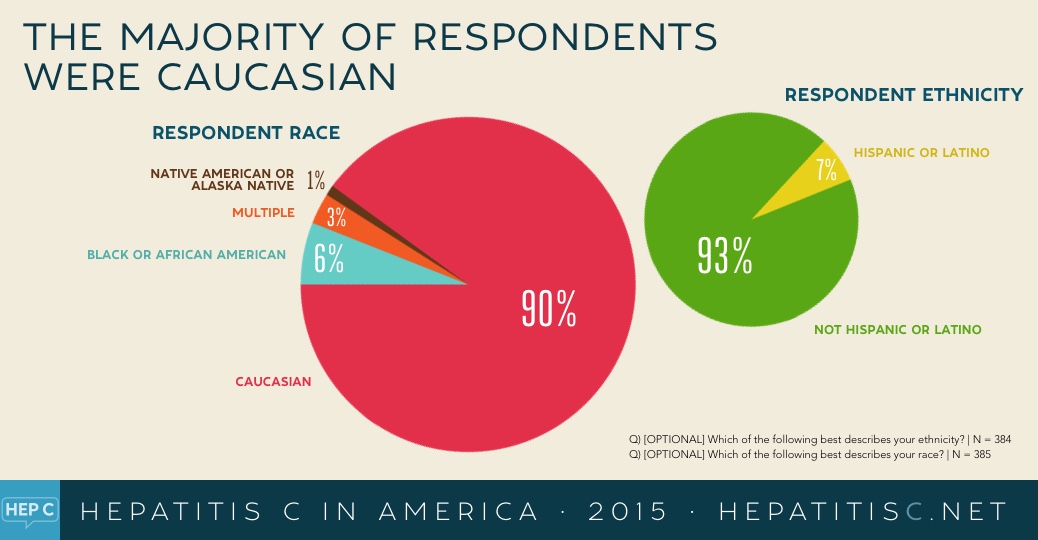 The vast majority of survey respondents were Caucasian, while 6% were Black or African American. In the general US population, Hepatitis C is more prevalent in African Americans than in Caucasians.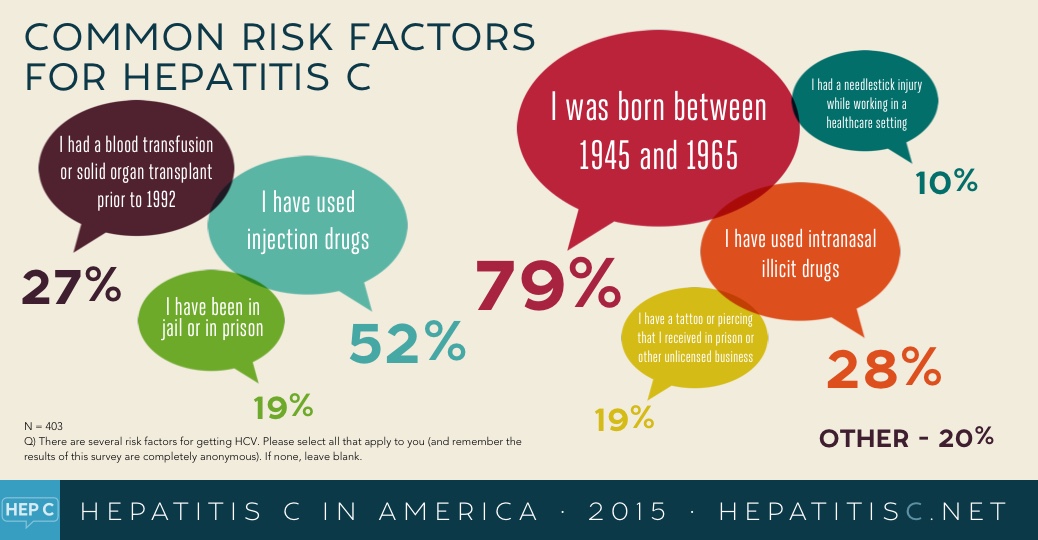 The most common risk factor among respondents was being born between 1945 and 1965, followed by use of injection drugs. Other risk factors included blood transfusions or organ transplant prior to 1992, and spending time in prison.