Debra Walters
Last updated: November 2020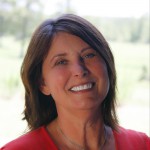 Debra was previously an advocate on Hepatitisc.net.
Debra is a writer, a scientist, a doctor of pharmacy, and has spent the last twenty-five years in field research for pharmaceutical companies. Her areas of expertise include Gastroenterology, Hepatology, Hemostasis (blood clotting), and Cardiovascular/Stroke.
In 1990 she donated blood and subsequently received a letter stating that she had Hepatitis C. From there she followed the news on Hepatitis C. In the nineties the only treatment was Interferon and Ribavirin, so she waited for new options. After fifteen years, her liver enzymes elevated; since no new drugs had been developed, she began looking for research sites. After two clinical trials, she has been virus-free for three years.
The experience, however, brought on serious unexpected consequences. Debra developed major depression and other severe side effects. After round one of treatment, she lost her career and was forced into early retirement.   At this point in her life, she began writing her blog www.heplikeme.com and other articles for fellow Hepatitis C patients, reporting on the science for non-scientists and her own experiences as a patient. She is currently writing a memoir instigated by her depression.
Click here to read all of Debra's articles on HepatitisC.net.