Tips for Talking To Your Doctor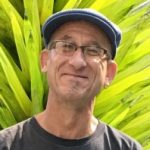 By Daniel Winterbottom

·

December 18, 2018
Talking to a medical doctor about hep C can be an intimidating and awkward conversation, especially since many of those infected contracted it in by means considered societally "taboo". At the first meeting with a doctor, many patients might evade explaining how they contracted the illness, or deny any history of drug use. I understand that many infected with the disease contracted it through an operation and have little inhibition discussing it with their doctor. Many, however, did contract it through IV use, and many carry the societal stigma to the doctor's office, which can inhibit open conversation.
Start with honesty
Most hep C specialists have extensive experience with the illness, are not naïve, and often will ask if you have or are injecting drugs. My doctor did, and I now regret that I tried to deny it, though he clearly read through my denials. He described an accomplished patient he had treated who had contracted hep C through IV use, using this as an example in an attempt to reduce feelings of stigmatization and open the door for a direct conversation about my past, and more significantly, how I contracted the disease.
In hindsight, honesty is the best approach for several reasons. First, there may be related medical concerns that can be addressed during the course of hep C treatment. The more patient knowledge the doctor has, the more effectively they can treat hep C and other related illnesses. Second, it is best for any patient to be honest with themselves (and accept their journey) and with those trying to help them improve their health
Honesty and frankness also establish a foundational relationship with your doctor, and in the best of cases, ensure a reciprocal approach as they disseminate and explain the illness and describe the treatment options with you. Fear and anxiety are natural reactions to a hep C diagnosis, and the simple act of discussing these with a knowledgeable, empathetic medical expert can reduce these natural responses.
Do your own research, and ask questions
Asking a lot of questions after diagnosis (and when the shock wears off) is both beneficial in clarifying the risks, treatments, and expectations, and conveys to the doctor that you are motivated in understanding and addressing the illness, while also engaged in both your health outcomes and treatment process. Doing your own research prior to doctor's visits, and asking well thought-out questions, can save time during your visits and offer a more in-depth, thorough understanding of the illness and treatments. Most doctors don't make decisions for you, but instead offer an overview of the options, the benefits and risks, most current test results, and emerging research data. The onus is therefore on the patient to research and understand the relevant issues and decide how to move forward. When one hits a road block (or finds information to be in conflict or opposing), it is the medical staff that can clarify the discrepancies, thus presenting your findings demonstrates may offer a more thorough response from the doctor or specialist.
Understand your treatment options
As the discussion leads to treatment options it can be helpful to understand the history of hep C and its evolving, and at times horrifying, history. It is only recently that hep C treatments have minimal side effects, high success rates and ease in administration. The treatment success may depend on the type of the hep C (genotype) you have, if it responds well to the prescribed treatment, if you have HIV/AIDs, and unfortunately, insurance coverage (as the medication is very expensive, $1000 per pill when I was treated 2 years ago and unaffordable for most if paid out of pocket).
Doing the research will help focus one's questions about side effects, success rates, and funding options. The treatments are often administered by a pharmacy specialist, often a personal pharmacist who schedules phone follow-ups during the treatment and gives permission to distribute the medication. Because of the cost, most insurance companies want the process to be thorough and successful, thus the tracking and ensuring treatments are not missed are mandated.
Plan in advance
Any travel plans should be brought up with the doctor/pharmacist to ensure it won't compromise the treatment. During my treatment, I had to be out of the country for a period of time and had to request an advance distribution of the medication that required review by the insurance company. It was accomplished, but took time, so planning during the treatment period should be discussed with the doctor if it is relevant. Talking with the doctor about follow-ups (since the results are not immediate) will clarify patient expectations. Certainly, discussing what the options are if the treatment does not work might also help diminish the results if they are not favorable following the treatment.
This article represents the opinions, thoughts, and experiences of the author; none of this content has been paid for by any advertiser. The HepatitisC.net team does not recommend or endorse any products or treatments discussed herein. Learn more about how we maintain editorial integrity here.