When I Was Diagnosed, I Wish I Knew…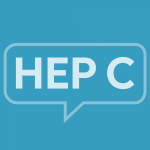 By Editorial Team

·

September 21, 2018
Were you recently diagnosed with hepatitis C? Coping with a new diagnosis can feel difficult, and even scary. To better understand the needs of newly diagnosed patients, we asked our HepatitisC.net advocates, "What do you wish you knew when you were first diagnosed?". If you want to learn more about what to expect when treating and managing hepatitis C, check-out their responses below.
Advice from our advocates
Bill
When I was diagnosed with hep C in 2002, the treatment options were pretty unappealing and expensive. But, I was not told that I had many options. I went to see one gastrointerologist, referred by my general practitioner, and he just wrote a prescription for the interferon therapy. I didn't know I had a choice. He used terms like "chronic" and "fatal". I wish I knew that I was in charge of my own health care choices. Doctors have so much power, or at least that's what I thought.
Fortunately, when I did not tolerate that early treatment, I learned that I had choices in my treatment. One choice was to do nothing. I eventually saw a heptologist who looked at my liver biopsy, pronounced me (mostly) healthy, and offered me the option of waiting for other therapies. Anything but sticking myself with a needle every week. Just having needles in the house scared me. Read more about Bill here.
Daniel
That there are a variety of forms (genotypes), and that all are not as virulent and as responsive to treatments. That it can be dormant and not emerge as a life-threatening illness. That treatments are rapidly being developed and there is hope for proper treatment and cure. Read more about Daniel here.
Debra
My disease was revealed in 1990 when no one thought of hepatitis, much less hepatitis C. I donated blood and received a letter in the mail, "Dear Ms. Walters, your blood contains hepatitis C. Please do not ever donate blood again. Yours truly, The Blood Bank". No call back number or address, no follow-up, no anything. I was lost. I needed a hepatitis C hotline or organization. I needed a friend. Read more about Debra here.
Kim
How emotional the journey could be. That for every door that closed on my quest for a cure, another would open. To keep knocking on the doors until you get your cure. You are not alone in your fight. Read more about Kim here.
Rick
That I probably shouldn't run my mouth to everyone I know about hep C (I was 12 at diagnosis, the backlash was strongly uninformed). Turns out prejudice and stigma don't have age requirements. Read more about Rick here.
Still need help? Connect with us!
If you still have questions, or need support, consider connecting with our HepatitisC.net community. You can even participate anonymously, or share your story.