Expert Answers – Should people who use injection drugs be treated?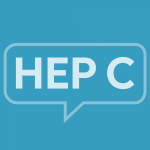 By Editorial Team

·

August 19, 2015
Injection drug use is the most common means of hepatitis C transmission. It's estimated 70-90% of current and former injection drug users are infected with hepatitis C. Many in the community debate whether injection drug users should be treated. We asked our experts their thoughts and here's what Corinne and Sue had to say:
Corinne's Response: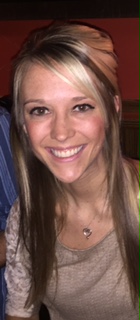 Individuals with a history of injection drug users constitute the largest group of persons infected with the hepatitis C virus (HCV) in the United States. Consequently most new HCV infections occur among active drug users. This was demonstrated earlier this year when the Centers for Disease Control and Prevention (CDC) issued a Health Advisory after a significant increase in outbreaks of both HIV and HCV occurred in rural Scott County of Indiana. Of the 4,200 community members, 135 newly diagnosed HIV infections were identified; 84% of whom were co-infected with HCV. The majority of the affected individuals reported injecting oxymorphone and sharing drug use equipment. In order to prevent further transmission, effective strategies need to be implemented including access to care and treatment, as well as access to sterile injection equipment among this population. The paradigm that treatment is prevention supports access to medical care and antiviral HCV treatment among the active drug user population. As individuals achieve a cure, the virus will no longer be transmittable by that person.
People benefit from good prevention and good quality care. Education is imperative. HCV spread can be prevented if drug users are educated regarding harm reduction; viral transmission including safe sexual practices; and have access to sterile syringes. Referrals to substance use counseling and medication treatment for opioid replacement therapy, such as methadone or suboxone, will promote the well-being of those infected and will ultimately decrease the risk of further transmission.
Physicians should carefully assess each patient on an individual basis. As patients have access to medications they may begin to feel better physically as symptoms of HCV subside; they may in turn feel better emotionally, especially with the support of a comprehensive interdisciplinary team (ex: pharmacy, social worker, nurse, dietitian, etc.). Individuals who desire access to treatment and believe they can adhere should be offered access to HCV therapy.
Sue's Response: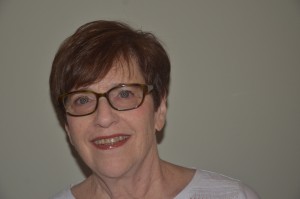 In the era of interferon and ribavirin, people who inject drugs (PWID) were often denied treatment. In fact the success of treatment in that group of people was much lower than those who weren't active drug users. There were so many challenges and barriers that stood in the way of drug users achieving healthcare. Unfortunately, it will take time for people who inject drugs to attempt to obtain treatment for hepatitis C. The stigma and discrimination does not go away overnight.
Today, there is much evidence pointing to the benefit of treating people who inject drugs. However, treatment must be multifaceted and address the social, economic and behavioral needs of the patient. Just handing out the drugs and walking away likely will not work. So, once a multidisciplinary team approach is in place, the success of treatment will follow.
The new class of direct acting antivirals is as successful in drug users as it is in the general population. It is safe and effective. Many healthcare providers who were against treating PWID are now looking at it differently. Offering treatment to drug users may be combined with treatment for substance abuse. Some treatment centers are offering anti-viral treatment along with needle exchange which may prevent transmission of hepatitis C and other blood-borne pathogens. It is also a chance to educate people on how to take care of their livers, prevent transmission of disease, and make healthy lifestyle choices. Hopefully, a change in the attitude of the provider will go a long way in building a healthy sense of worth in patients.
In late 2013 there was a search of articles that examined the results of treating people with hepatitis C, who injected drugs. Treatment outcomes were acceptable and reinfection risk was low. It was recommended that there be further long term studies looking at risk of reinfection.
As a former hepatitis C patient myself, and an advocate, I believe that everyone deserves a chance at regaining their health.