Ask the Expert: Should everyone who wants treatment be given an opportunity?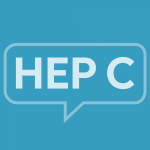 By Editorial Team

·

October 20, 2015
Sustained virologic response (SVR) is the marker for a cure of hepatitis C, and many of the newer treatments available have a 90% or higher SVR rate. Yet, many living with hepatitis C are going untreated. We asked our expert, Corinne, if everyone who wants treatment should be given the opportunity, and here's what she had to say:
Corinne's Response: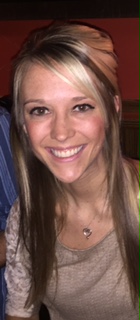 Hepatitis C virus (HCV) affects millions of people both worldwide and nationally. In the U.S., an estimated 3 million people are living with Hepatitis C. However, because HCV is often asymptotic until the disease is advanced, approximately 65-75% of people are undiagnosed and do not receive the appropriate care and treatment. Left untreated, HCV can cause liver damage, including cirrhosis, hepatocellular carcinoma, and liver failure. HCV is the number one cause of liver cancer and need for liver transplantation. Deaths associated with HCV surpassed that of deaths associated with HIV and AIDS beginning in 2007. The remarkable news is that in the 26 years since the discovery of the hepatitis C virus, new medications, including direct acting antivirals (DAAs), offer an opportunity to eliminate a chronic and infectious disease that takes thousands of lives every year.
With advancements in the efficacy and safety of treatment, every individual who desires an access to treatment and who believes they can adhere should be offered access to HCV therapy. People living with hepatitis C need to be valued. Unfortunately, current insurance policies enforce restrictions that often deny access to the effective antiviral regimens to the sickest patients with the most advanced staged liver disease. Other common insurance restrictions also require individuals to be abstinent from illicit drugs and alcohol; however, with access to prevention methods including syringe exchange programs, education and support, people who inject drugs also benefit from the advancements in treatment. Denying access to medications is discriminatory.
The expense of the treatment regimens are often seen as a barrier as well; the new regimens can cost around $1,000/pill. However, with access to both testing and education programs the cost associated with this serious epidemic can be contained and avoids the escalating medical costs of end-stage liver disease. The benefits of antiviral HCV treatment are enormous including negative disappearance of HCV in the liver, potential regression of cirrhosis, decreased risk of developing hepatocellular carcinoma, and overall improved quality of life. At present, hepatitis C can be considered a curable disease and every individual should have access to treatment.
What are your thoughts? Let us know in the comments below if everyone who wants to be treated should be give the opportunity to do so.